Sex Positions: What Will Work Best For You?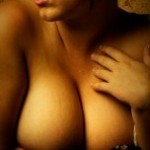 Doggy Style
Doggy style is a great position.  To me it's very erotic because of the natural animal instinct it encompasses.  Many women like it too because they feel like they are being "taken" by their male partner, and it also provides for deep penetration and g-spot stimulation.
Never squat during doggy style.  This puts way too much pressure on your legs, which will make it impossible for you to focus on control.  Instead, sit on your knees, or stand at the edge of the bed.
When a woman is on her knees and pushes her butt up for doggy style, her body naturally opens up a bit more.  This allows for deeper penetration, and less stimulation on the head of the penis, which will help you last longer.  Men can also press their pubic bone against the female to stimulate her externally.  Once you are fully inserted, you will be able to rub and push up against her without really moving your penis that much.  This will give you a lot of arousal control.
For more intimate doggy experiences, have your partner lie flat on her stomach and you can lie on top of her.  This allows for more intimate contact both physically and verbally.
Side By Side
This is also known as spooning.  I find this to be a great position for lasting longer before I orgasm.  This position is great for tired couples, morning sex, couples with back problems or other physical limitations, and for those who want to be intimate.  Kissing and hugging are a given in this position.  You can either face each other or have your stomach up to her back.
It is best to "scissor" or intertwine your legs with your partners, instead of having her legs wrapped around you.  you can have on of your legs on the outside, while your partner moves one of her legs to the inside.  This will help shift the weight and create a slightly new angle and position.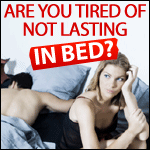 Standing
The standing position is great because it can be taken advantage of anywhere.  If you are looking for a quickie or want to have sex in a place you are not supposed to, then this is great to try.  This position can be very challenging though.  If there is a big height difference between the two of you, it will also lead to more difficulties.  I would save this position for more advanced sex, however, you can do it if you feel comfortable.
It's best to try and utilize a wall or table.  Have your partner lie on the table, while you stand in front of her.  This can often times be a very erotic angle.  You can also lean against a wall or table with her leaning into you.  Again, height differences can make things more challenging so utilize high heels or bare feet, depending on what needs to be accomplished.  Standing on sturdy objects can also work.  For the more athletic men, try picking up your partner while leaning against a wall.
Additional Resources: