What is the Anti-Oxidant Treatment for Macular Degeneration?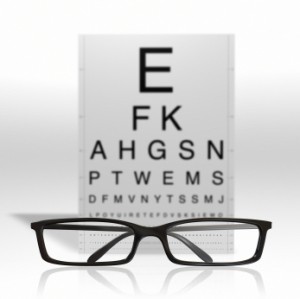 Whether you are someone who is already showing the signs of age related macular degeneration, or you are concerned that you are at risk for developing the condition in the future, you'll find that AREDs, the Age Related Eye Degeneration Study, has found out that a high dose of antioxidants combined with a regular intake of zinc can halt the progression of this disease at intermediate without allowing it progress to the advanced level, where vision can be dangerously impaired. What antioxidants are used for this treatment and how can this relate to you?
Over a study that surveyed around 3600 people and tallied their progress over an average of 6.3 years, it was discovered that while the antioxidant treatment did not alleviate cataracts, it certainly did halt or at least significantly slow down the progression of age related macular degeneration or AMD in many individuals. It was most effective on people who had intermediate AMD or who only had advanced AMD in one eye. If you fall into this category, it is going to be worth your while to see how this antioxidant treatment falls together and what needs to happen to make it effective for you.
What goes into the antioxidant treatment for macular degeneration? The list is surprisingly simple. Two milligrams of copper as culpric oxide is necessary as are 80 milligrams of zinc as zinc oxide. 15 milligrams of beta carotene, which is often listed as 25,000 International Units of vitamin A, 400 International Units of vitamin E, and 500 milligrams of vitamin C are all that you need to consider. This simple formulation can be easy to find and easy to ingest, and it can make all the difference in the world to you.
Remember that the antioxidant treatment will not restore vision that has already been lost, but it can prevent more vision loss in the years to come. If you are someone who already has intermediate macular degeneration and is at risk for developing an advanced case, you'll find that this is something that you need to consider. Make a regular appointment with your eye doctor and makes sure that you know how the disease is progressing. If you can tell that an early case of AMD is progressing into an intermediate stage, it is time to stop and really consider what this treatment can do for you.
It is also important to keep in mind that your diet will not give you this particular configuration of antioxidants, nor will a daily multivitamins. This is typically due to the fact that the concentrations are so high.
Take some time and consider what your options are going to be when it comes to treating age related macular degeneration. By taking a look at this treatment and consulting closely with your doctor, you'll find that you can do something to fight this condition and to keep your eyesight sound.