How To Last Longer In Bed Naturally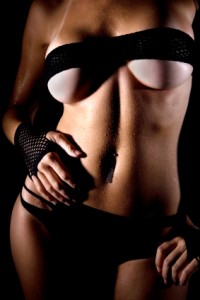 There are so many pills, lotions, potions and devices out there to help men sustain erections. Throw all those things out, because when you know how to last longer in bed naturally, you've won the game. Depend on yourself by learning to touch yourself. Only you can set yourself free from the sexual products racket.
I'm sure you know what an orgasm feels like. Do you know how you feel right before you have an orgasm?  The moment right before your intense and exhilarated burst of sexual pleasure, what does that feel like for you?  Do you know what to do to delay an ejaculation when you want to?  When was the last time you really touched yourself?
What usually happens when somebody doesn't listen to you?  At first you might keep trying to be heard, then after a while, you just stop communicating at all.  That's exactly how your personal sexual response feels when you don't pay it any attention.  Why should it be there to do what you want, when you don't even listen to it anymore.
Masturbation is more than a spectator sport with you and the porn magazines waiting for your penis to perform.  Masturbation should be used to explore your inner most sexual desires and limitations.  Get your hands and fingers involved.  Find out what feels good and what just tickles.  If you don't know what gets you off, who else will?
When your genitals feel better than the rest of your body, then you have the true beginning of an orgasm. If the pleasure continues, the sensations will build, getting stronger until they escalate to an orgasmic climax.  Have you discovered the special feeling you get right before an orgasm, so you can hold back ejaculation as long as you want?  Gaining that ability is one of the greatest secrets to how to last longer in bed naturally.
Lots of techniques are out there to help you get in touch with your body's special sexual messages. One is the squeeze technique and another they call the stop and start.  Both can be used alone or with sex toys.  But those are general exercises that can only get you going if you don't know where to go. The best thing to do is just get reacquainted with you.
Have you ever tried a bubble bath to see how water affects your sexual desire?  Women know this one well.  What about vibrations?  Explore texture, for instance, honey as opposed to peanut butter sensations.  I tell you, most men are missing out on excellent opportunities for solo erotic explorations.  Get to know yourself.
Men, who know how to play with their libido and listen to what their sexuality has to say, are some of the most sensuous men on earth.  They carry an air of sex confidence.  Women seek them out.  These men know how to last longer in bed naturally, because they paid close attention to their body's sexual signals.  You can send those same signals out loud and clear with practice of your own.