Romance Ideas- What To Do When You're Clueless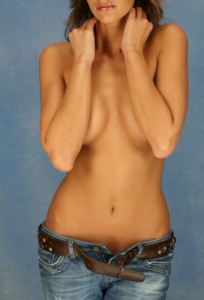 Not everyone is so romantic in nature that they can conjure up romance ideas at the drop of a dime. In fact, most people I know where they might enjoy to be the recipient of a romantic interlude do not know how to go about creating one! It's often the little things that can be the most sexy and have the biggest impact on a person, simply because even the smallest gesture shows that you're thinking about the other person! An object pertaining to something only you two know about is a great idea as well. For instance, if there is private joke between the two of you about say, how you used to make love like bunnies, leaving a stuffed animal rabbit on the seat of the car can bring surprise and welcome memories that are sure to set the tone.!
When life becomes too much, there are a variety of  romance ideas that can put the spark back into any relationship and help regain the special bond that has always been there but has been temporarily tucked away. Every now and then there comes a time in a couples life when the monotony of every day living tends to get to the point where it overshadows the very thing that brought the couple together in the first place! Searching for ideas to spice things up is sure to bring about a plethora of fascinating things a couple can do together, you just have to know where to look!
There are plenty of books written about the subject as well as magazine articles. Even just gathering ideas from friends, single, dating or married can help you to choose one that seems more like something you and your partner can enjoy! Even if it seems like something you both would never try, now might be a good time to shake loose from those inhibitions and go for something different. You may find the thrill of the unknown can be quite and exhilarating experience for the both of you!
Just the fact that you'd want to entertain some romantic ideas to put a spark into you relationship shows that the interest is certainly there and the effort it takes to follow through will surely show the one you love that you mean business! Surprising your partner by integrating romantic innuendos and small gestures all through the day is sure to keep any romance alive no matter how young or old it is. And implementing little ideas don't have to break the bank either! As mentioned before, sometimes a handwritten note or token left where only your sweetheart can find it will show them they are on your mind whether you are with them physically or not!
Start searching today for your own ways to show your partner that they still make your heart skip a beat! Romance ideas can be found everywhere and fit every budget, or better yet, can be free! With a little effort and a lot of love, you can make even the most fickle partner melt when you show them how much they mean to you!