iPhone5: Is it All It's Cracked Up to Be?
When Steve Jobs kicked, Apple had some big shoes to fill. Stockholders became jittery and the scramble to keep the cash cow going was thrust into full gear. The iPhone 4S hit the market shortly after and like wide eyed sheep the masses turned out with high expectations. Recently, in fact less than a year later, the iPhone 5 has emerged amidst scattered fanfare with the same 'moth to the flame' results.
The Weight
Coming in at an impressive 20% lighter than the 4S (3.95 ounces from 4.9) picking it up is the real test. It can be compared to your first, soft, pink nippled tittie feel as this model sits in your hand (and pocket) like a cloud.
Height and Screen
It stands 4.87 inches from the 4S 4.5 and has a 4 inch, 1136 x 640 resolution screen compared to the prior 3.5 inch, 960 x 640. Apple could have gone with a larger screen but they claim that they want to remain 'thumb friendly' enabling the user to still be able to control the device with one hand if need be.
Strength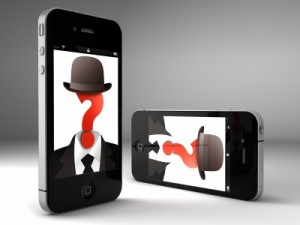 Yup, Apple claims this new glass is 50% stronger than prior designs that, after one mishap, turned into a shattered mess. The exterior plastic is also touted as being more durable especially when you throw it at your television during a Jets game.
Battery
Another tall claim here stating more talk and browse time. 2 hours more on network and 1 hour more on Wi-Fi. Plus standby time goes from 220 to 225 hours.
In Depth Accessory Change and Location
Here is where you are going to be pissed off if you are a prior Apple phone user. All old iPhone attachments are now null and void to make way for the new Lightning technology. This works on a small light connection nub rather than the cumbersome 30-pin wide connector. It can be attached either way connecting with a firmer hold and allowing the phone to be that much thinner because of it at .30 inches depth compared to .37. Plus, they moved the headphone adaptor to the bottom making for a somewhat cumbersome ride especially when viewing something in landscape mode. It also works on a Nano-Sim card, not a Micro so once again not compatible with other designs. The camera stays the same with 8 megapixels although the iSight has moved to the middle and the Home button made more palpable for easy access.
Overall, the iPhone 5 is a better design, able to run on 4G (it has an A6 chip to the 4S A5) and a bigger bolder display. The 4S did receive an App update that basically gives you everything the 5 has without the bigger, faster bells and whistles. The price is the same so all is good if you feel like upgrading but if you want to cheap out you can score a 4S now for $99 and a 4 for free.