3 EASY Recipes to Impress Your Family
Some men just don't belong in the kitchen, that's a fact. You may have tried before and had it end in a near fire situation or have never once had the urge to get in there and TRY to make a meal or snack. But sometimes life gets busy for your kids and wife and you're not the only one who doesn't want to cook. A GREAT way to get brownie points with your wife and be a hero to your kids is to master just a few things in the kitchen. Below you will find a great snack, a quick Saturday lunch, and an easy dinner for the whole family. Enjoy these 3 easy recipes to impress your family and take the weight off of their shoulders.
Lunch. Sometimes making a quick Saturday lunch between raking the leaves and doing laundry can be an annoying task. Surprise your wife and secretly whip up some lunch for your family. You'll need 1 package Pillsbury crescent rolls, 1 package hotdogs, cheese slices.
Preheat oven to 375. Lightly grease your baking sheet. Unroll the crescents and break apart at seams. Place cheese on the flattened dough and then add the hotdogs. Roll up each one then place in oven for about 15 minutes. Remove and serve with chips and dip.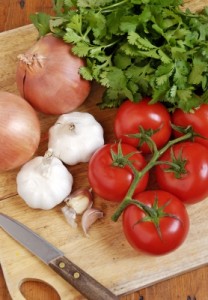 Dinner. A quick easy dinner you can make to relieve some tension for your wife is chicken and rice. You'll need two chicken breasts, 2 large cans of cream of chicken and white rice.
Preheat oven to 400. Cook chicken then cube or shred. Place in glass oven dish with cans of cream of chicken and stir. Cook for about 45 minutes. During the last 15 minutes make 2 cups of rice on the stove top. Serve chicken and soup mix over rice and enjoy!
Snack. A very simple and delicious snack will impress your family and leave you a hero! You'll need pretzel squares, rolos, and pecans.
Place the pretzels on a cookie sheet and add a rolo on each one. Cook for about 5 minutes at 375. Rolos should not melt but be soft. Take out and gently push down a pecan or walnut on each one. Refrigerate to cool completely and serve!
These 3 easy recipes to impress your family will make you a king. Once you do these now and again you will gain brownie points and may even want to make some brownies!