Cosmic Ordering: Can you Order A Perfect Partner?
I know that it might sound strange that you can cosmic order a partner, but it is true. Did you know that the orgasm houses creative energy, so if you can visualize your partner during masturbation and feel happy and content just as you reach climax, you've already planted the seed with God or the Universe, and the vision must become real, according to the Law of Attraction.
In my case, cosmic ordering worked for me. I've always been happy single, but I often felt pressured to start dating just so that friends would get off my back, as single people are seen as the "desperate" people of society. So one night I experimented with cosmic ordering. While I was masturbating, I visualized running naked in a field with a skinhead. He was faceless, but very sexually spontaneous and set my loins on fire. I also requested that he be comfortable with my gregarious sexuality, that we share a wild chemistry, he be non-possessive and non-judgmental. I've never had a type of look in a man, but I always look for shared chemistry. I know this sounds like a lot to ask for in a man, but I wanted to find a soul mate, as I'd done the years of sleeping around, and while it felt good in the moment, there's also the thought that I was disrespecting myself big willy style. It had to stop. I remained celibate for about a year and a half, but I still masturbated frequently and wrote about it on my blog.
When I met Jon, it was very spontaneous. It's very strange that God or the Universe brought us together, since I had been given a business card by a man with the exact name as my current partner, six months prior to our meet. This I didn't discover until I was sending Jon a box of goodies, and I saw the business card with his name, although his name was spelled in the traditional way. The synchronicity between us continue. Jon had asked if I could find him a UK number plate, and I found one on the ground with the registration G574 PWT and on the other side was BIG JON. The only thing I didn't emphasize was where my soul mate would live.
How To Use Cosmic Ordering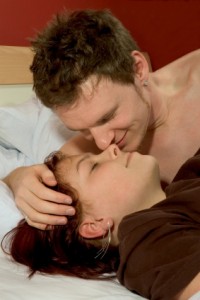 Firstly, you need to imagine how your partner is going to make you feel, as we all want a partner who makes us feel special and wanted.
Don't forget any aspect. You can be very specific about looks, personality, body shape, and height etc. Don't forget about the location, or you might end up meeting your partner online and she could live thousands of miles away.
Start stroking yourself and take advantage of the creative energy of the orgasm by implanting your perfect partner into the climax.
The last part is patience. If you really want to meet someone and you are quite impatient then it can be easy to lose hope, but the Universe or God is lining up the perfect opportunity for you two to meet. Don't give up hope.