Quickie Sex: Ways to Bang with Limited Time
Sometimes quickie sex is all you need to boost the immune system, blow out the gaskets and ride that high endorphin rush throughout the day or night. It is a great way to get a fast bang in without the movie, dinner, obligatory conversation and hour long clitoral foreplay. Try some of these quickie sex techniques to get that fast bang when you need it.
Commercial Sex
Sometimes a good television show is just not worth pausing so why not have some fun rising up (literally) to the challenge of commercial sex. You and your partner are lounging alone watching your favorite program when you both realize that the 'frisky' meter is turning up a notch. Dare her into having commercial sex which is fucking to completion in just about three or four minutes. You can also stop when the program returns for a real sexual challenge. If you can control yourself to start and stop through several commercial breaks you will both be so primed by the time you orgasm you may need raincoats to protect yourselves from the exploding fluids.
Titillate then Satiate
Try titillating communication with each other throughout the day. Sexy texts, emails and phone calls could create much hotness that by the time you see one another all you will want to do is penetrate, pump and burst in less than ten minutes.
Bathroom Quickie
Bathrooms are the perfect places to get your rocks off when nobody is watching. If you are at a location that has a private, locked bathroom grab her by the hand and get in there. She may very well get completely turned on by this naughty display and easily bend over, raise her dress and pull her panties halfway down for you to go to town.
Mile High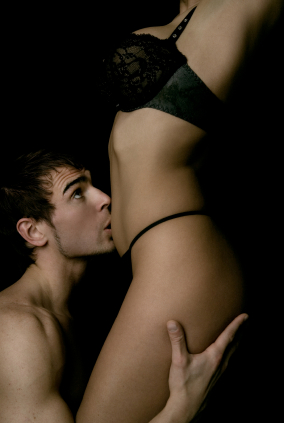 With the constant panic and vigilance surrounding our airline industry, what better time to join the mile high club than now? This is the ultimate of quickie bathroom jaunts and, if you can pull it off, is definitely one for the books. Warning: If you and/or she are packing some extra pounds you may want to sit this one out to avoid getting embarrassingly stuck in an airplane cubicle commode.
Weddings
Most weddings have loads of hiding places to hide the sausage. Whether it is you and your wife without the kids or some little horny chippy attending solo (like you) find that utility closet and get pumping.
Dressing Rooms
This can be a really exciting scenario for a quickie as it combines a small space with the chance of being caught which are both cock hardening, wetness inducing factors. Pretend you have to 'help' your partner pick out just the right outfit and enter the dressing room for a silent, fast fucking frenzy.
These quickie sex scenarios can keep the spice spicy until you can dive in for a full session. You may not think she is into a quickie but try her out, a little nudge can go a long way.