How to Write the Perfect Cover Letter
It is annoying enough putting together a resume but when you are asked for a cover letter it can really throw a wrench in your job search. Not many people pride themselves on their writing skills but how to write the perfect cover letter is fairly easy once you get the hang of it.
Cover it in 3
There are three kinds of cover letters:
• Application
• Prospecting
• Networking
It is important to know exactly what type of cover letter applies to your desired position, request, needs, etc. Therefore, be sure to research where the letter is going and how you think it might be received. If you lead with the wrong format or tone you will immediately be seen as a novice.
Application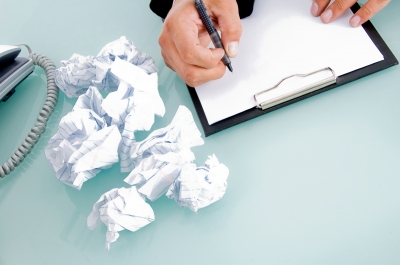 Start with a standard business letter format. In the upper left (and following down all in line on the left side, there is no need to indent paragraphs, etc.) list your name, address, phone and email. Below that a space, then the date, then another space, and the potential employer's info. Greet with a 'Dear Ms or Mr.'. The first paragraph should state the position you are applying for and possibly who recommended you. The second paragraph should explain why you are right for the job without going into too much personal detail. Keep it professional and to the point being sure to avoid listing what is already on your resume. The final paragraph should be a short 'thank you' for their consideration and how you will be following up.
Prospecting (a/k/a Inquiry)
This is a letter sent to a company that may be hiring but has not advertised employment. Start the same way the application letter is described. However, in the first paragraph try to include your interest and research in the company rather than make it sound like a blind solicitation which will surely have it end up in the trash. When you get to the second paragraph you will want to describe, in detail, why you are the right person for the position, how you are a team player and what, if any, makes you better than the next (or current) guy. The third paragraph would be a closing and a request for an interview with a possible time and date you may call to follow up.
Networking
A networking letter has a wide range of applications. It all depends on what or who you are networking. Keep to the business letter template and in your paragraphs you will want to include:
• 1st – Accolades of who you are addressing as well as the company, if any.
• 2nd – Your desired subject, explaining your credentials, statistics or data.
• 3rd – A request for a meeting and when you will follow up.
How to write the perfect cover letter is all about format, lack of self indulgence and professional tone. If you can, before you send it out be sure and have a friend or family member that deals with cover letters look it over.