The Squirting Dildo: Explore Dirty Sex Together
There are some amazing sex toys available for couples. Now, while the squirting dildo may not the first thing that comes to mind to stick up your bum, as it's 8-inches, it is an effective weapon to fuck a woman with. The great thing about the squirting dildo is that it has a hole at its tip, similar to a real dick. Fill it with water, or allow her juices to fill it, as you pump her pussy with air.
This is the toy to press against her g-spot, although it can be uncomfortable for other women, as it's quite fat and isn't anything like a real cock. However, if you're both into dildo play, the squirting dildo is a fun, and cheap, for some messy fun.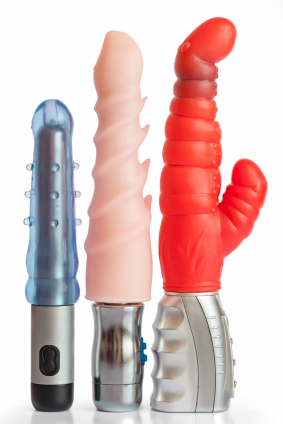 After it's dipped into her pussy, I bet you'll enjoy pushing it into her mouth and watch her licking her own cum, or you could delight her in sucking a dildo. Better yet, why not share a kiss full of cum and suck the squirting dildo together? Hot, kinky sex is great. It's all about getting rid of inhibitions and exploring the mind and its pleasures. As to what the hole sucks up, it's dependent on how juicy she gets, or what you decide to fill it with. If you are filling the squirting dildo with honey or ice cream, squirt sweet treats between her tits before pushing it into her pussy, as pumping her with sugar laden treats is the easiest way to cause a yeast infection, and that can deliver an unpleasant scent indeed.
Another horny scene to trial with the squirting dildo is dominating her by asking her to fuck herself with the dildo then lick it, while you watch. Alternatively, if you ask her to tie you up before she fucks herself, you won't be able to relieve your aching cock, and she could rub the squirting dildo against your cock tip to drive you nuts.
Use it alone or with a partner for hours of pleasure. Fill it with sweet treats or female juices to turn a scene slightly messy. The squirting dildo is available worldwide.