The Best 2012 Hybrid Cars for Your Dollar
It seems like technology may be getting closer to constructing better hybrid vehicles as each year another one hits the road with more bells and whistles. Hopefully we will soon be able to park our car, plug it in for five minutes and have enough energy that is equivalent to a tank of gas. In the meantime, here are the best 2012 hybrid cars for your dollar according to US News, Consumer Reports and the Chicago Tribune.
Toyota Prius C
Setting the gold standard for hybrids, the Toyota Prius C outranks (by mileage) every other hybrid vehicle. There are several different categories of Prius regarding size and comfort but when it comes to making your money back on gas savings the C-class surpasses with a whopping 51mpg city and 46mpg highway. About $19-$24,000.
Toyota Camry Hybrid
Toyota has been having a stellar run with the Prius as well as the standard Camry and the Hybrid is yet another crown jewel. Coming in at 43mpg city and 39mpg highway this comfortable, family friendly ride was redesigned from its 2011 model after consumers complained of several pitfalls. Since then the powertrain as well as the interior were overhauled making it the best-in-class mileage sedan. In fact, it has been touted as driving like a gas-only vehicle. About $25-$26,000
Honda Insight Hybrid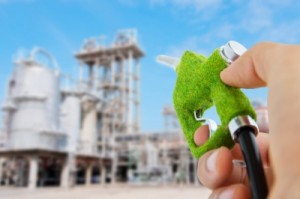 The Insight has been around since before the Prius and continues to survive even though many others seem to be speeding by. This is because Honda has been able to keep the sticker price at an affordable $18-$19,000 which makes it worth buying for those on a low budget that want to save on fuel. The Insight clocks in at about 41mpg city and 44mpg highway and the design has changed from a two door, go-cart looking toy to a normal Civic type body.
Hyundai Sonata Hybrid
Hyundai has been fighting for its life amongst Honda and Toyota and continues to rise up alongside these two best sellers. The Sonata hybrid scored fairly high on Consumer Reports overall scale which came in at eight or above for exterior, interior, performance and reliability. The sticker price is on the $25-$26,000 range because it is slight larger than the Prius or Insight which makes it an affordable midsize car. Gas mileage stats are still the same as the 2011 model coming in at about 35mpg city and 40mpg highway.
Chevrolet Volt Hybrid (2013)
Even though this is a list of 2012 hybrids the 2013 Volt is worth mentioning especially if an American made car is your preference. The interesting thing about the Volt is that it is one of the first plug-in EV vehicles that runs solely on electric (although there is a 4-cylinder gas backup engine). It is a little pricey but for 98mpg-e it can easily make up for the $38-$39,000 sticker.
The best 2012 hybrid cars for your dollar are only the beginning of what is yet to come. Hopefully reliance on foreign oil will become a thing of the past as these designs continue to improve.