Some Amazing And Easy Football Snack Recipes For Men
Long Sundays full of beer and football are great, but a man needs some tasty treats to fill up on while he's at it. Sometimes a bowl full of party mix and a few pizza slices just doesn't cut it. Men want a snack that pops, fills you up, but doesn't cash you out; nothing too fancy, and nothing too hard to make. Here are some amazing  and easy football snack recipes for men that will be sure to please.
Dips: Here a few simple recipes for dips on Sunday or for Monday Night Football.
1. Take a small crock pot and put it on low. Mix a box of Velveeta cheese and a can of Hormel chili with no beans and stir. Let it sit on low all day or just hit the "warm" button. Makes a great dip for tortilla chips, crescent rolls, or to spread on a hotdog bun.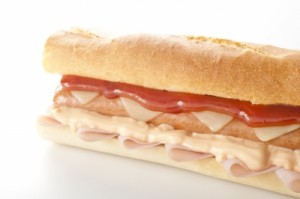 2. Another 2 ingredient dip is a large container of sour cream and a package of Lipton Onion Soup Mix (dry). Mix in a bowl and chill in the fridge for an hour or two. Makes a great addition for Ruffles, carrots, celery, or pretzels.
3. If you want a little extra to your dip try taking a container of sour cream, cream cheese, and a pack of taco seasoning. Mix all together and spread over a large flat platter. Chill in fridge and before you serve it, top it with shredded lettuce, shredded cheese, tomatoes, onions, and black olives. Serve some tortilla chips on the side and watch it disappear!
Beef It Up:
1. Meatballs NEVER disappoint at a football party. There are so many variations to these little treasures. Throw in a crock pot and smother with your favorite sauce. A quick fix is using Sweet Baby Ray's BBQ sauce. You can also get a sweet and sour bottle from the store and add a drizzle of honey. There is no wrong way to spice up your balls!
2. Another snack to pack a big punch is a simple one. Grab some hotdogs or brats and roll them up in some Pillsbury crescent rolls. Bake in the oven for about 15 minutes and enjoy with chili, ketchup, mustard, or cheese.
3. Buy a few packs of Lil Smokies and wrap them in some bacon. Bake them in the oven and pop some toothpicks in them. They will be gone before you know it!
Eating during the game doesn't have to be boring or expensive! Follow some of our amazing and easy football recipes for men and impress your guests, and your own belly with some delicious and famous treats!