Steamy Sex: Write Horny Erotica Together
The bestseller by E L James, Fifty Shades of Grey is a worldwide phenomenon, it has whet the sexual appetite of many women, which gives you a great reason to share steamy sex with her tonight. This book is bound to stimulate her juices in more ways than one. While this book is designed to appeal to women, men can learn about the domination given by Christian Grey to the young virgin Anastasia Steele.
Fifty Shades of Grey is the first part of a trilogy, with the second novel Fifty Shades Darker, and the third, Fifty Shades Freed. The book contains elements of BDSM, submission/dominance and bondage/discipline.
There is no need for her to feel shy after reading this book, since it will turn you both horny. Find your favorite part of the book, read it slowly, and notice the chemistry between you both growing. Some critics have described Fifty Shade of Grey as the book to save a marriage or relationship, due to its explicit content. Let the fantasy stir a darker aspect of your sexuality.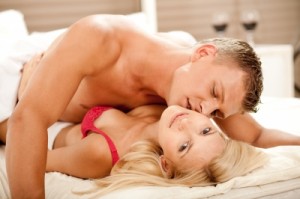 Erotica uses the senses in each scene. Imagine how she will taste. Does she stimulate your dick with her lips, tongue and fingers? Is it warm and wet? Are your lips smacking together in slopping kisses? Steamy sex is all about stimulating the mind to secrete juices and get the blood pumping. Set her loins alight with your words, and she may surprise you with hers. Writing horny erotica together is a great way to invoke mystery. There is a horny side in everyone, but guilt could be the reason why it is never allowed to manifest and create sensual pleasure.
You can write steamy scenes together through emails, text messages, or describe it direct through the phone. My partner writes some amazing sex scenes. Here is one that he wrote for me yesterday, after I send him an email about my horny vision. I'm afraid that your "floaty skirt", as described, wouldn't likely survive my animal lust for you. I imagine coming to a screaming stop, dust and gravel flung into the air from the big tyres. My frustrated hands gripping and ripping in two your delicate dress, exposing your sweaty miracle on my lap. I reach up to cup your bouncing round breasts in my hands, pinching your nipples a bit too hard. You gasp in surprise and return the abuse by reaching back and sinking your sharp nails into the cheeks of my ass…
Similar Articles:
I write erotica under the pseudonym, Audacious Angel. I am also the author of "The Horny Book of Happiness", a fun empowering sex guide for men, women and couples, available as an eBook on Bibliocracy, Smashwords, and Kindle, paperback on Amazon, or hardback on Lulu. I run a sexually informative website, "Girl With A Dirty Mind" and health and fitness website, "Tough Workouts." I enjoy writing content on sexuality, spirituality, and health and fitness.