How to DP a Girl
There are many curious kinks out there and just as many women willing to give it a try, at least once. It may seem difficult to find these women but once you delve into such taboo conversation you will be surprised at what lurks deep in the female psyche. One such kink is double penetration a/k/a DP. This is the act of two men pleasuring a woman by giving her anal and vaginal sex at the same time. You may have already read, 'how to pull off a threesome' which is an excellent pre-cursor to a DP experience. Here are some ideas on how to DP a girl once the threesome has been initiated.
The Conversation
If she has already ventured into some deep anal sex with you and a threesome has been broached or even made a reality, then the conversation for a DP experience should be fairly easy. If none of the above have been done then it may be a little more difficult, but not impossible. Women innately want to be 'filled'. It is a feeling most men do not have as we want to do the filling. Therefore, having a conversation of what it must be like to feel both holes filled may be titillating for her. Start off talking about it as a fantasy or showing her DP porn and see where it goes. If she gets hot then keep on it until she finally agrees to give it a try.
Practice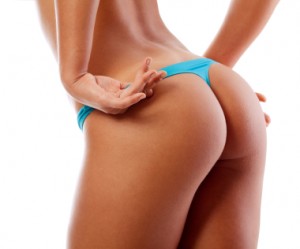 It can be overwhelming for a woman to be penetrated in both holes at the same time so practice is the best start. Get two cock size dildos or vibrators. Lube her up and insert at the same time. You manipulate each dildo in and out continually checking with her. If she is okay then move on to a dildo and your cock. Enter her pussy while a dildo is in her ass and then switch it up. After practicing this a few times she should be ready to take on the real thing.
DP Day
Now that she is ready and willing and you have another cock in the wings it is game on. Start with the normal threesome stuff, sucking and fucking intermittently. Then begin lubing up her asshole and fingering it. Next, whoever has the bigger cock gets the vagina as this will reduce any possible anal sex pain. Have her get on all fours over the bigger cock guy. Put a few pillows under the small of his back so she does not have to bend down too much making her ass difficult to enter. Once her pussy is filled then lube up her ass real good and get that cock in. You cannot be squeamish about a DP as the balls may graze one another (don't worry it does not make you gay). Pump away and enjoy.
How to DP a girl can be a stellar experience for all. Remain respectful, caring and hard and you should have no problem.