Lubes: A Slippery Sensation of Sensualistic Sex
Getting her wet and keeping her wet may be a challenge at times. Some women are like faucets, with bodies capable of keeping their pussy soaked from kissing to fucking and everything in between. However, all women are not created equal and there can often be dry spells here and there. Some causes of dryness can be birth control pills, antidepressants, condoms, toy use, menopause or you just suck in bed. Take a look at some of these lubes for the best one for her and have one on hand just in case she needs a little extra friction assistance. Plus, if you venture into anal you will really need to grease her up.
Water-Based
These lubes are good if you do not want to stain the sheets. However, many water-based lubes tend to lose their water after a while causing dryness that could be a problem and must constantly be reapplied which can break the mood. On the other hand, they are mostly safe, affordable and available in drug stores. The other plus is that because they are water based they are much easier to cleanup. Be careful however with water-based flavored lubricants. These are made with water because of obvious possible ingestion however they are not made for vaginal lubrication and may cause irritation. In addition, if the water-base lubricant you choose contains glycerin or parabens you will want to avoid it due to it causing possible infection. Astroglide, Wet, O'My (an organic water-based lube), K-Y, Slippery Stuff and Maximus are popular water-based lubes.
Silicone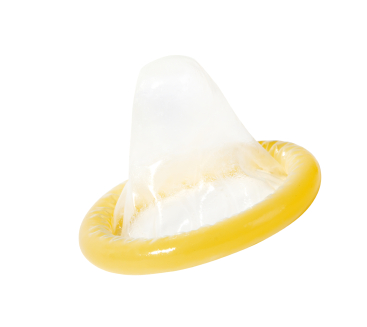 Silicone lubes offer continued sex play with little or no re-application needed. They are thick and slick creating constant slide. Some women find silicone to be more vagina friendly than water based chemical laden formulas. However, some report that it is almost like pouring olive oil down there due to its very thick consistency. Cleanup can be a challenge too but silicone can be used in the water without giving up (because it is not water-based…duh). This means lots of jamming in the Jacuzzi. Popular silicone brands are Eros Bodyglide, Wet Platinum and ID Millenium.
Oil
This is probably the least used lube due to many factors. It is mentioned here because there are still some on the market; however they can be a real nuisance. Oil corrodes latex condoms (hello pregnancy), can infect the vagina and creates a real mess. Oil based lubes include baby oil, Vaseline and vegetable shortening (huh? – you'd be surprised what people use). Stay away from these unless some hottie bends over in the drug store aisle right near the baby oil.
Use some lubes to get her nice and moist. Use some to stroke off (Men's Cream is supposed to be the best). Slather each of your bodies in lube and slide around on some rubber sheets. Either way keeping lubes ready to go will make any session a slippery sensation of sensualistic sex.