Music and Sex: 5 Hot Genres To Hump To
Think back to some of your hottest sex sessions. Were you listening to sensual music or just growing more and more turned on with the sound of sex? While it is sexy to hear your dick squishing in and out of her juicy hole, music and sex go together like peaches and cream.
The key to hot sex is to experiment with various music genres. Rock may make you feel more aggressive, while romantic music can make you feel like plying her body with hours and hours of foreplay, before you allow your dick to explode. Music works effectively to motivate a gym workout, but it does exactly the same during sex. So while she may feel tired while humping you in reverse cowgirl, fast forward the CD or MP3 player to one of her favorite tunes, and her thighs may suddenly be injected with new energy to bang you for another twenty minutes.
5 Hot Genres To Hump To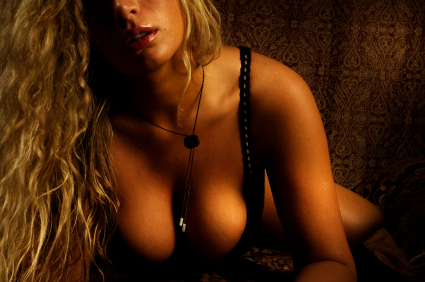 R&B: Smooth lyrics equals smooth loving. R&B tunes are often romantic and involve foreplay and lovemaking. If you have something you want to tell her during sex, say it with R&B. Examples include Marvin Gaye, Sade, or Jodeci.
Electronica: The Prodigy, Chemical Brothers, and Pendulum deliver rocking tunes to synchronize with your lovemaking.
Jazz: Melt her with foreplay then throw on the jazz and seduce her with a bit of Kenny G.
Ethnic: This type of music has a sensual beat of its own. She may feel on alert to perform a seductive belly dance. This is the power of good music. Imagine how randy you will feel watching her hypnotic hips, and then imagine her on top humping you with the same feverish enthusiasm.
Dance: There are so many different types of dance, from trance and house to funky and electro. The chances are that dance music will include something that you both like, and the beat is likely to provide an energetic boost.
To Summarize
Music and sex work perfect together. If you know her favorite music genre, use it to your advantage. Music is seductive and sexy. For quickie sex, throw on some electronica, or if you want to say something special to her, try a sensual R&B album.