A Woody Allen Primer
If you aren't familiar with Woody Allen, which you probably should by at this point, here is a quick guide to the man behind some of the best movies of all time.  Think of it as a Woody Allen primer.  Most people who like him, like him A LOT.  But most people who hate him, hate him equally as passionately.  He's a divisive figure.  He's made almost a movie a year since 1969, which is impressive and his career now spans SEVEN decades.  He began in the fifties, and has worked since then.  That's a ridiculously long time, right?  From the dawn of TV, so last year's hit film, Woody Allen has made people laugh and cry for years.  Here's a little guide to getting into his stuff.
Basically Woody Allen started his career writing jokes for other comics and writing for television shows like the seminal Sid Cesaer show.  His career in television and joke writing led to his signing with two agents that would carry him for his entire career.  He started doing stand up comedy which led to his writing of movies.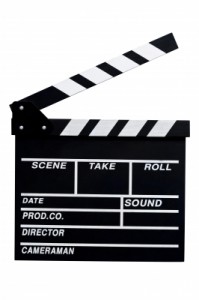 Eventually he took creative control over his movies, by directing, writing and often starring in them.  After a few silly, frivolous comedies like Bananas and Sleeper, he hit gold with Annie Hall which won Oscars for Best Director, Best Screenplay and Best Actress (for Diane Keaton).  He also got a nod for Best Actor.  This proved to be the true beginning of a long and fruitful career.
Since that time, Woody Allen has directed and written countless hits–one per year–which prove to be more successful than others.  If you just want to check out the essentials, then watch Annie Hall, Manhattan, Hannah and Her Sisters, Deconstructing Harry, Match Point, Crimes and Misdemeanors and Midnight in Paris.  These films will collectively give you a sense of what Woody Allen has to offer as an actor, writer, director and person. He's one of the few true legends of film.
So why get into Woody Allen's movies (or books, plays, and stand up for that matter)?  Because his unique New York outlook provides entertainment and interesting conversation.  His prolific style of filmmaking is hard to keep up with as an audience member, but it's worth getting into.  He's been nominated for nearly twenty Oscars.  At  76 years old, he doesn't plan on stopping any time soon.  So keep any eye out, and use this Woody Allen primer to start his films.