How To Choose A Gift For Her
When it comes to birthdays and Christmas, knowing how to choose a gift for her can be daunting. The usual thoughtless gifts are fragrance, jewelry and dinner at a restaurant, unless she is does love these items. Although she may smile at her prize, is she happy to receive the same type of gift year upon year?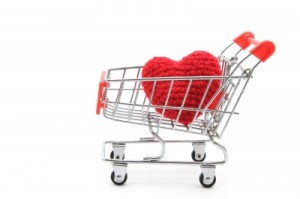 Socialize With Her Girlfriends
This is where her friends come in. You can discover more about your partner's likes and dislikes by socializing with her friends. Plan a night out with the guys, but purposely invite the girlfriend's along. Her friends may admit that she loves specific types of clothes or jewelry, but hates cheap fragrance. And don't get too close to comfort with her best friend, since women often have a jealous streak, and you certainly don't want the twenty questions in the taxi ride home.
Perhaps you will discover that she would love a piece of sexy lingerie or a sex toy, which can enliven your sex life. If you are not too sure of her hip or bust size, take a look in the laundry and write down her measurements.
A Free Gift From The Heart
And if you are low on funds, as many individuals are in this depressive economy, why not write her a poem from the heart. She will appreciate the effort and thought you put into this free gift. Alternatively, make her a gift.
Base Your Gift on Her Activities or Style
Does she enjoy reading books, visiting the opera, or is her heaviest expense her extravagant collection of shoes? What movies does she enjoy watching, what type of food does she like to eat, does she have a favorite color? Perhaps your girlfriend is adventurous and would prefer to go to a muddy festival to see her favorite artist(s), rather than opt for many of the more quaint activities.
Does her personality cater more toward how she looks, or whether she's happy in herself? If she has a love of chocolate, lavish blocks of chocolate can be an expensive option, so why not make the gift. Grab a blend of white, milk and dark chocolate. Melt in the microwave or on the hob for two minutes. Pour out the chocolate onto a greaseproof sheet, and then add her favorite dried fruits and nuts. Allow it to dry, wrap it, and refrigerate until the day of her special event. This is far more romantic and thoughtful way to choose a gift for her, and she'll love your creativity.