American Products: We Still Have a Few
Everywhere you look nowadays anything that you purchase seems to come from somewhere other than America. Made in China, India, Korea or some bumfuck part of the world has become the norm. Who can blame companies when America is full of taxes, unions and spoiled citizens who would rather go on welfare than work in a factory? However, there are a few American products that still seem to be thriving. Here are seven that were recently reported by MSN Money to maybe give you some hope until marijuana is legalized and lifts us out of our trillion plus deficit.
1. Killing Machines
America sticks to its violent culture by profiting off it exponentially. Our military complex has always been on top due to its continued production of weapons. In 2011 Lockheed, Grumman and Boeing raked in combined revenue $27.5 billion making the U.S. the world's #1 arms exporter.
2. Luxury Kitchen Crap
Viking, Sub-Zero and Wolf are all made in America. These high quality refrigerators and stoves come from Mississippi; Madison, Wisconsin; Phoenix, Arizona; Richmond, Kentucky and California. They range between $3,000 to $14,000 and employ hundreds of workers.
3. Computer Brains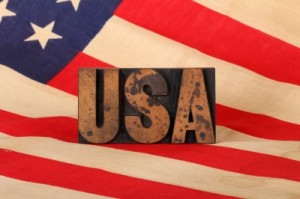 Although computer parts are put together by underpaid, tortured, overseas factory slaves the brains of these products are mostly made here. Forbes Global 2000 list cited seven out of ten companies being American software manufacturers. These include: Symantec, Oracle, Intuit and Adobe.
4. Craft Sudz
The Brewer's Association reported that in 2011, 1,940 craft breweries were operating in the U.S. with an estimated rise to 2,000 this year. America continues to out-brew the rest of the world winning scores of medals in beer competitions across the globe. Next time reach for a Sam Adams rather than a Bud (which was acquired by Belgian-Brazilian beer maker InBev in 2008).
5. Jamz
American made guitars and pianos continue to be the highest quality jam tools this side of the world stage. The Gibson guitar, manufactured since 1908, holds steady out of Nashville, Tennessee. Steinway & Sons is still revered as the best made piano on the planet and has been produced out of New York for over 150 years coming in at a whopping $50,000 to $120,000 price tag.
6. The Hog
It is the quintessential American product, Harley Davidson. Blasting along a highway near you, these machines have been roaring over our terrain since 1903. It's headquarters are in Milwaukee and various parts come from factories throughout the U.S. (and some overseas) creating a mostly American product. Regardless, it is still a completely American icon sought after by a global consumer base.
7. Zippos
The Zippo lighter has been working on the same design since 1933. It remains wind resistant and sturdier than ever having hit its 500 millionth piece out of Bradford, PA this past June.
Other thriving American products include: blockbuster movies, billionaires and office chairs. Take pride in what Americans continue to build and we may be on top yet once again.