Mutual Masturbation: Let It Be Your Great Teacher
Masturbation is the act of making love with the self, so what can happen if you decide to share the sight of you stroking yourself to a partner. Firstly, it requires confidence, since not everyone will enjoy sharing such an intimate act with a partner. You may not even want to describe to her that you enjoy masturbating, as many women feel threatened and she may feel inadequate and wonder if she is doing enough to sexually satisfy you. This is not the case. Most men have a high sex drive, and since the penis can fill with blood at the sight of a sexy cleavage or a woman wearing a skirt that barely covers her butt cheeks, and its time women grew used to the fact that men are very much different. Mutual masturbation is a great teacher, and she can view first hand how you like to touch yourself, and then put these tips to good use during oral sex.
Watching Her Masturbate is a Great Fantasy into Reality
If she is willing to participate, mutual masturbation is also a great way to learn how she strokes her pussy and clit. Watching a woman masturbate is one of the all time great fantasies of every man, rather than the elusive MFF threesome. Your dick will be raging at the sight of her naked body, but just see what happens to your dick when her hand moves down south. If she is confident in performing this act, even better!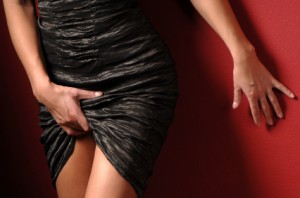 Quickie or Romantic Mutual Masturbation
Sex can be rampant or romantic, and mutual masturbation is a great way to increase intimacy in the bedroom. Turn it into a quickie, or let mutual masturbation turn on every inch of you and your partner's body and elongate the desire to orgasm.
Mutual masturbation can also help you into a sexy mood, as contrary to popular belief, men might think about sex every eight seconds, but the urge to have sex may not be as frequent. The sight of her masturbating is enough to cause a quick fire rush of blood to the penis, and likewise the sight of you masturbating may be enough to get her dripping.
Experience Masturbation First Hand
The best way to get comfortable with mutual masturbation is to experience masturbation first hand. Spend an afternoon exploring your thoughts and notice how they affect your penis. This way you can describe a particular fantasy to a partner, and notice if she joins in and encourages the exploration. You should also feel no pressure from a partner to perform; instead, the act should come naturally and be encouraging toward a partner.
Discuss Masturbation
There may be a feeling of dread in telling a partner that you masturbate in your relationship, but the best way to share a deeper intimacy is to communicate. He may indulge in porn, but this might be to climax quickly, rather than allowing it to turn into an evening long romantic session. Write a short horny story about one particular fantasy and send it to a partner. This is a great way to discuss masturbation and how it factors in your daily life.
Take Turns
Mutual masturbation is raw sex at its best. You can capture the image of her masturbating and store it in the visual part of your brain for eons, and this causes enough of an effect to recreate in future masturbation sessions spent alone.
Explore A Variety of Fantasies and Positions
Ask her to take a shower, soap herself up nice and slowly and stroke herself. Masturbate on a chair, sofa, or in the car (after parking up in a secluded spot). There are arrays of fantasies and positions you can use to explore mutual masturbation.