Blowjobs: Get her to Swallow or Get her to get Messy
Blowjobs are the quintessential sex act that most men will do anything to receive. The problem is that many women not only do not know what they are doing, they have an aversion to the manseed. However, go down on their stinky twat and they will spread their legs willingly. Swing back the pendulum and get your woman to stuff her face into your nutsack like a dog digging for bacon.
Clean It
Trim your pubes and scrub your balls before expecting her to glom your pole.
Dialogue
Discuss how she feels about blowjobs. Many women have had negative experiences that have turned them off and therefore refuse or wince every time a hard dick pokes them in the cheek. Assure her that you will be patient if she gives it a try, letting her know what turns you on most.
Prepare Your Spunk
If you ever smelled your own juice it reeks of the smell of bleach. Imagine dealing with that? If you want to experiment with changing your sauce avoid meat and dairy products for a few weeks and replace your diet with more fruits and vegetables. Blueberries, kiwi, pineapple, cranberries and plums can help considerably. Stay away from alcohol and caffeine too, these can create funky splooge.
Get Her to Swallow
If pumping your joint and blowing it deep gets you going then tell her how to do it. When you are about to cum, instruct her to place your cock head as far in the back of her throat as possible and then shoot your load. All your junk should empty down her gullet and she should not taste a thing.
Messy Face
Most porn movies end with a thick, cum covered facial on a smiling hot chick. This can be considered a very debilitating act to some women however the sight of it is a real turn-on to many men. Assure her that you believe it is the sexiest thing ever and how joyful you would feel if she happily obliged. As she pulls and sucks your cock, announce that you are going to blow your load and choose two scenarios. Tell her to pull it out and jerk it onto her face or you do it yourself. Then enjoy your sexy, dripping creation.
Go Crazy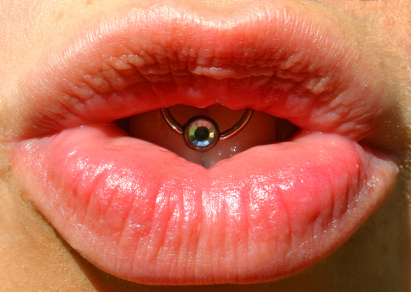 Sometimes, if she is really game you can go crazy with your load. There is nothing like shooting your jizz all over her mug and then having her happily clean up your cock with a post-cum blowjob. The sensations you will feel will buckle your knees. There is also the "messing up the windshield" scenario where you tell her to wear glasses and then cover them with your nut.
Do not let her get away with mediocre or no blowjobs at all. It is only fair to comply so you do not end up in a dark alley with a toothless diseased whore licking your stick for forty bucks out of sheer desperation.