Jamband Music Festivals: Stimulate the Mind and Soul
Jamband music festivals have been around since the 1960's when The Grateful Dead played non-stop at Ken Kesey's acid tests in San Francisco, California. These were gatherings that consisted of hippies, beatniks and other various fringe members of society that experimented with sex, drugs, rock-n-roll and profound questioning of life's eternal mysteries all day, all night and sometimes all week long.
What is Jamband Music made up of?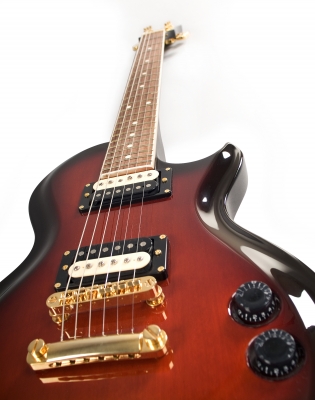 The music of the jamband genre is a mix of jazz, bluegrass, reggae, rock and even classical all melded into elongated instrumental riffs intertwined with, often philosophical, ethereal lyrics. Since The Grateful Dead's inception of jamband music many bands have followed in their footsteps including such acts as Phish, Moe, The Disco Biscuits and more. The fanbase has also continued with hanger-on original hippies as well as the privileged twenty-something white kid from Connecticut that is tired of hip hop, rap and pop. It is truly one of the last authentic musical art forms that requires an appreciative ear as well as a slew of talented musicians still pushing the envelope and bucking the conventional three minute song with actual instruments blazing through it all.
Jamband Festivals
This July and August stop by a jamband music festival near you and expose yourself and your mind to the head bobbing, mind swirling, mushroom enhanced extravaganza that still reeks of clove cigarettes, Frankincense, gorgeous, hairy-arm-pitted braless beauties and a myriad of hallucinogens that will open your eyes to this un-tethered, parallel Universe of sound.
Here are a few of the top outdoor jamband music festival venues this summer:
The 22nd High Sierra Music Festival July 5th-8th – Quincy, California
Over 10,000 people visiting upwards of 50 stages billing such acts as: Ben Harper, Railroad Earth, Galactic, Mark Benevento, ALO, Deer Tick and more.
The 11th Annual Camp Bisco Festival July 12th-14th – Mariaville, NY
It is an electronica jam not far from Albany, NY with 5 stages including: The Disco Biscuits, Bassnectar, Skrillex, Amon Tobin Isam, Lotus and Crystal Castles.
The 16th Annual All Good Music Festival July 19th -22nd – Legend Valley, Thornville, Ohio
This is a true jamband experience in a phenomenal natural setting that includes camping, food and hot ass. Big industry acts include: The Allman Bros., Phil Lesh & Friends, Bob Weir & Bruce Hornsby with Branford Marsalis, Yonder Mountain String Band, Dark Star Orchestra and Tea Leaf Green.
The Festival of Gnarnia August 9th-11th – Beech Mountain, NC
The Blue Ridge Mountains surround this spectacular event that incorporates multi-media installations, hands-on workshops and games alongside such acts as: 7 Walkers, Beats Antique, Tipper, 12th Planet and Easy Star All Stars.
Jamband music festivals are everywhere this summer. Other notable venues are: Gathering of the Vibes (Bridgeport, CT), Moë Down (Turin, NY), Lollapalooza (Chicago, IL), The Peach Music Festival (Scranton, PA), Jamboree in the Hills (Belmont, OH), Firefly Festival (Dover, DE), FloydFest (Floyd, VA), RockyGrass Festival (Lyons, CO), Fusion Fest (Croydon, NH), Outside Lands (San Francisco, CA), Newport Jazz Festival (Newport, RI) and Hardrock Calling (London, England).