Watch NBC This Fall: Shows Near The End
You like comedy, we like comedy, and the world likes comedy.  There is arguably no better place to watch fantastic comedy than NBC, which is bringing back all your favorite shows this fall.  In an effort to save some of them from immanent cancellation, you need to watch them when they premier in the fall.  It's absolutely crucial.  So help good television out and watch NBC this fall.
Community: This is my personal favorite show, because it's the sharpest, wittiest show on television.  It makes layered references to references and shows some of the funny and poignant sides of community college.  Dan Harmon, the acclaimed show-runner, has left the show this season (not by his own will) but you should really watch it to keep it on the air.  If it goes well, they'll turn this thirteen episode season into a full order so watch it on Fridays this fall on NBC.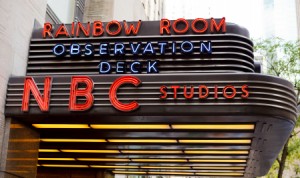 Parks and Recreation: Thankfully this fantastic show is ordered for a full season this fall, so jump on board by watching Netflix if you haven't already.  The ensemble cast led by Amy Poehler is absolutely hilarious and fantastic.  The show is sort of an aesthetic sister to The Office, which I'll get to next.  It's optimistic and funny and crazy and worth watching.  Maybe we'll get Amy Poehler her Emmy this year!
The Office: This show has been on the air for years.  The cast is familiar and the style is tried and true.  You need to watch this season, because we aren't necessarily sure how many more seasons we'll get to.  Dwight has his own spinoff coming up so keep and eye out for that.  The show is different without Steve Carrel, but it's still interesting and funny.  Please watch it.
30 Rock: The beloved brainchild of Tiny Fey has been on the air for six years and the seventh season will be the last.  The cast and writers are great, and the show is dense with hilarious jokes.  You should get on board before the show ends!  This show has racked up some Emmy nods and Alec Baldwin is fantastic in his Donald Trump meets Warren Buffett meets Don Draper role.
So we've got some great shows for you to watch, and we encourage you to tune in to the NBC shows this fall before they end up off the air.  You'll love them, I promise.  Watch NBC this fall!