Are You a Misogynist?
A misogynist hates or dislikes women and girls. Such disdain can be displayed in several ways, for many reasons as misogyny has been a recurrent theme due to every major society basically being dominated by men. Each world of religion, employment, education and business has been tamping down the female mind and body since the beginning of time. Why would anyone hate a smooth, sweet smelling, giver-of-life that has been the background pillar of every one of those patriarchal (male controlled) societies? Maybe some feel that the nagging, moaning, demanding, bossy, lying, self-entitled, high-maintenance, manipulating, cheating, cock-teasing, phony, impractical and dramatic aspects of women are good enough reasons. Are you a misogynist?
Sex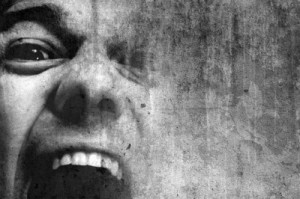 Most straight men that even have an inkling of misogyny in them still want to have sex with women. Humans are wired to procreate and a good amount of men would have their way with any available woman if given the chance. Love is secondary when it comes to a horizontal throw down for a man. The question is, do you have sensual sex, taking as well as giving in bed or do you more often than not, have angry, domineering sex where you practically bang her head into the wall when pounding from behind? The latter is a bold display of misogyny. In addition, if you are a porn addict chances are you are watching a laundry list of misogynistic images.
Words
Misogyny does not always have to be an overt display of backhanding your barefoot and pregnant woman across the face because your soup is too cold. It can easily slip into your vernacular. Using derogatory words as well as soul crushing put downs can subliminally say, "Hey, you are useless, all you are good for is giving me sex and that is that." Do you use words with your woman like 'shut up', 'stupid', 'idiot', etc. If so, take a step back and choose more positive words and watch her self-esteem and attitude change overnight.
Upbringing
If you think you are a misogynist it could very well be the way you were raised. You may have had a father, who had a father who treated women as subservient and intellectually inferior therefore passing such beliefs and behavior onto him and then onto you. You could also have been influenced by American society's cultural brainwashing which includes:
• All men deserve a hot chick
• A woman is decoration
• It is okay to have sex with as many women as possible
• If you buy this product you will meet a hot woman
• A woman cannot do a man's work
• A man must protect and take care of his woman
Men and women hate each other now and again but are you a misogynist and do not even know it? If you relate to some of the examples above you may very well be doing yourself an injustice as women hold untold positive powers you can benefit from if only you encourage and love them with pride.