A Man's Guide To Menswear Blogging
We hope that AdviseMen.com is your one stop shop for checking on men's clothing and advice.  But, for whatever strange and interesting reason, if you should need to go elsewhere for extra advice, we want you to be well taken care of—hence this brief little man's guide to menswear blogging.  These blogs have sprung up the last few years and really changed the game for men's fashion.  We think it's worth it for you to get into.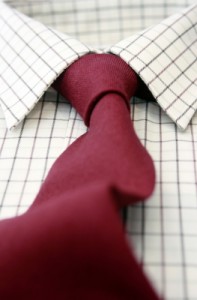 To begin, you'll want to sign up for Tumblr.  The website is like a mixed media blogging platform which is perfect for posting a stream of photos and text.  Sign up for an account with an email, and you'll be right on your way to getting into it.   The next step here is following some blogs.
Now the guide really begins.  You want to follow some guys who know the what's up about men's wear.  For starters, you probably want to follow GQ. That shit is locked down, all good all the time, advice on wearing dope suits.  No we've gotta get outside the box and really dig into the blog part of the process.  I recommend starting with How To Talk To Girls At Parties. This dude has his stuff hooked up fat.  He runs a few other blogs, but this one is really the one that hit.  It's full of stuff you probably want to wear.  I also recommend you check out The Pursuit Aesthetic. He has super high quality photos of the life you wish you were leading.  Cool houses, cool women, cool cars and sweet fashion.  These two will get you started on the right track.
Outside the Tumblr-sphere, there are a few things you need to hop on the hype train for.  Specifically you need to check out The Sartorialist.  It's a street style blog that shoots in New York, Milan, Paris and elsewhere.  It's dope.  And while you're scouting out street style, check out the page in the New York Times that Bill Cunningham puts together.  It's awesome and was the feature of a very interesting Netflix documentary last year.
If you spend some time hooking up your menswear game online, you'll immediately start getting better ideas for dressing like a man's man.  You'll want more suits and more stuff.  Use this man's guide to menswear blogging to get your sartorial life on track.