The 10 Best Celebrity Asses of 2012
Sir Mix-A-Lot said,
"I like big butts and I can not lie
You other brothers can't deny
That when a girl walks in with an itty bitty waist
And a round thing in your face
You get sprung, wanna pull out your tough
'Cause you notice that butt was stuffed
Deep in the jeans she's wearing
I'm hooked and I can't stop staring"
If you are an ass man or simply appreciate some sculpted back, then take a gander at the 10 best celebrity asses of 2012.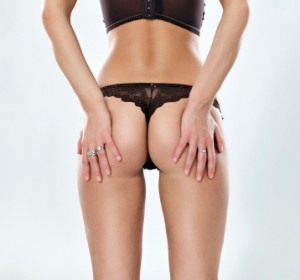 10. Christine Aguilera – She keeps it 'tight and right' shaking that 'quarter bouncer' like a kid whose got a bag of candy but won't let you have a taste.
9. Britney Spears – Even though she has popped out a few kids her dual pillowed tush still holds its own on the top ten list.
8. Beyonce – Recently voted People's 2012 Most Beautiful Woman in the World, Beyonce shakes her ass like a real pro wearing outfits such as a one piece cat suit pushing out her two round curves to make any guy sport wood.
7. Jessica Alba – Here is an unassuming piece of real estate that does not get exposed nearly enough. However, when a camera catches her caboose, it is worth the view.
6. Jessica Biel – Maybe it's the first name or maybe Justin Timberlake has some awesome taste but either way Jessica Biel has an ass that makes you want to go to sleep between those two cheeks.
5. Vida Guerra – This Cuban born American glamour model displays a succulent, sweet, round bum that if it could talk would say, "Touch me".
4. Kim Kardashian – It may be annoying to even give the time of day to someone as privileged and talentless as Kim Kardashian however if she is going to be in the public eye for something it might as well be her ass. It is big, it is round and it is gorgeous.
3. Sofia Vergara – Latin women seem to exude perfect butts and this spicy Columbian is no exception. Well known for her portrayal of Gloria on the sitcom 'Modern Family' she can get away with painted on white dresses that probably has television censors (and the rest of the world) sweating and erecting.
2. Salma Hayek – It is no small accomplishment for this MILF to make it to the number two spot on the 10 best celebrity asses of 2012. She still exudes a youthful derriere that just will not quit. It is perfect for viewing and spanking all at once.
1. Jennifer Lopez – J-Lo walks around with a human shelf poking out of her jeans. To see her in real life is to be mesmerized by her thick, smooth cheeks acting like a hypnotist's watch to put any man, gay or straight, into a trance.
The 10 best celebrity asses of 2012 give all men hope that there are women out there to pave the way for regular ladies to accept and flaunt their round, lick-able, junk in the trunk.