Interesting Life Lessons from Rap Music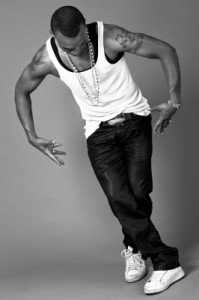 Here at AdviseMen.com we're usually the ones giving life advice to men on various topics of fashion, sex, dating, food, and life in general.  This stems from years of life experience and various trial and error situations we've encountered.  But today, for this article, maybe it's worth taking a different idea and running with it.  Why don't we pick up a couple tips from the strange and exciting world of hip hop to see if they're worth trying out?  Again, take these at your own risk, but here are a few interesting life lessons from rap music.
Money Over Everything: This is a common thread in hip hop and to some degree it possesses a great deal of truth.  Unfortunately this doesn't leave much room for family, friends, and great career choices.  Still, it is a lesson that appears time and time again in rap lyrics.  Should you put money over everything?  It certainly works for some people, but it's very lonely at the time.
Don't Trust The Authorities: Actually I'm phrasing this very politely, because the vernacular used in hip hop isn't as delicate, especially towards the boys in blue.  This little tid bit of life advice is definitely predicated on your location and status—there are plenty of places with very pleasant and helpful authority figures.  In other locations the authorities aren't as helpful and sometimes downright corrupt.
Stay Fly: In no fewer words has this been said.  It's gold, really, you can't argue with this at all.  You need to keep cool, always.  Always keep keen and cunning.  It's about being at the top of your game, whether it's the rap game, clothes game, or your game-game.  Take this one to heart.
Stay High:  Maybe this one isn't as universal, but maybe this is your thing.  Get faded and just enjoy your life.  Why not really?  Maybe this is metaphorical for you.  Maybe this is literal.  We aren't judging.  You do you, man.  Get lifted, fly kites, burn some dro, blaze some kush, whatever.
Go ahead and take this literally or just enjoy it as a tongue-in-cheek little write up.  In any case, you can learn a lot from rap and hip hop.  It wouldn't kill you to try some of it, right?  These are just a few of the interesting life lessons from rap music.  It's a huge genre of music and you can take what you want from it.