4 Cities With Sweet Music Scenes
Whether you're a fan of rock, hip hop, or otherwise there are booming music scenes for whatever you're looking for.  The advent of the internet has seriously blown up music in new and interesting ways.  The most obvious of which is that there is a huge saturation of bands and musicians currently working on music that is totally accessible to you right now.  But if you're looking for shows to catch at the moment, you should take a look at these 4 cities with sweet music scenes.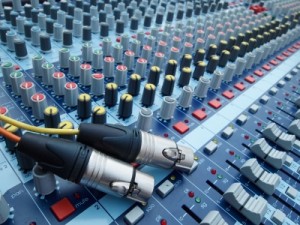 1) Scranton/Kingston, PA (Punk/Indie)—There is a huge boom of punk rock and indie bands currently coming out of Pennsylvania.  Seriously, bands like Tigers Jaw, Title Fight, and The Menzingers are all jamming out of this area with awesome CD's and crazy fun live shows.  If you're in the area then you need to pop in and see a show with some of these bands on the bill.  It's exciting and inspiring.
2) Detroit, MI (Electronic)—With Ghostly Records located in Ann Arbor, there has been a boom in electronic artists in the area.  With a long history of techno in the area, there has been a huge upswing of dubstep artists and dubstep shows in the greater metro-Detroit area.  Dubstep Circus and Funk Night, are only two of the monthly/semi-scheduled events that happen around there, not including the annual Detroit Electronic Music Festival, or whatever they're calling it these days.
3) Los Angeles, CA (Beach Rock)—No surprise here. The fact that California has a ton of beach music popping up doesn't seem shocking.  From The Beach Boys to, well, the Beach Boys, the state has a long history of jammy beach stuff.  But Mexican Summer records has signed a bunch of awesome bands that have brought that beach punk sound back—specifically Best Coast and Wavves.  These two bands, led by a power couple of lead singers, make for a new scene springing up that's definitely worth getting into.
4) Scotland (Indie Rock)—Okay this is technically a country, but it's definitely worth mentioning.  All of sudden all these awesome indie bands started springing up with awesome albums on Fat Cat records.  How did this happen?  Seriously The Twilight Sad has had a huge couple of years.  We Were Promised Jetpacks have had two booming albums in the last few years and Frightened Rabbit blew the fuck up!  It's ridiculous how many critically acclaimed rock bands have exploded out of Scotland.
Scenes are happening.  Music is booming.  These are just 4 cities with sweet music scenes, but if you aren't nearby, start your own.  We can dig it.