Best Cities for Hip Working Professionals
Young men are graduating college at an exciting and alarming rate which makes it difficult to siphon them off into areas where jobs are needed.  Young men are constantly looking for a new and exciting place to live that's fertile with jobs, women, bars and all around good times.  Opportunities, albeit in a recession era, are still around and surprisingly on the upswing.  If you're a young dude looking for a some new digs, here are the best cities for hip working professionals.
1) New York— At some point you have to go with the main stay.  New York boasts so many opportunities that it's nearly impossible to keep count.  Get yourself a job in Brooklyn and just enjoy what the city has to offer—good times, busy life, and 24-hour sleepless partying/working.  There's a reason people like Woody Allen, Louis CK, and Jerry Seinfeld are so in love with the city—it's a fantastic place to be.
2) Austin, Texas— Here's a little surprise for the list, but it's probably no shocker to anyone who's been there lately.  Austin is an up and comer for cool young people.  It has colleges, festivals, jobs and nice weather.  Who would want more?  I recommend you make your way down there and see for yourself—you won't regret it.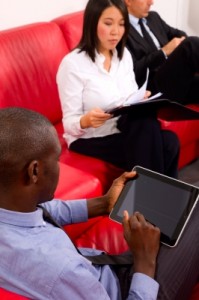 3) LA— No one can shake a stick at Los Angeles, especially if you're interested in show business.  Make a name for yourself out here.  It's worth a try.  The city is busy and gigantic, but congestion is no reason to stay home.  There are things to do, people to see, and beautiful weather to enjoy.  Don't sell yourself short on it, because there are jobs everywhere in LA.
4) Seattle/Portland— I combine these two even though they hate being thrown in together.  I could have just called it the Northwest, but that's a cop out too.  Both are teeming with hipsters, coffee jobs and entrepreneurs.  Go start an interesting business in one of these cities.  Maybe Portlandia will immortalize you by lampooning your idea.
5) Boston— Another mainstay.  The greater area is home to Harvard and some primo oceanfront property.  This one is a personal favorite—I love Boston.  I absolutely love it.  Colleges, business and history.  You can't go wrong by moving here, because it really is an American treasure.
If you're graduating soon, make it a goal to move to one of these best cities for hip working professionals.  Get out and have some fun, while you're young.