Fun Places to Shoot Your Load
After years of jacking in dark corners to glossy pages or the blue glow of your favorite porn site, it is time to branch out and let your seed fly. Why not become adventurous and find some fun places to shoot your load. Believe it or not there are many ways to enjoy a jack that will have you giggling like a ten year old on a Halloween sugar high. So lube up and venture out on your quest for some freak flag flying fun time.
Be Mindful
You do not want to get hauled in by your local police for getting caught in this lewd and lascivious act. It could have you on the Man's radar for a lifetime or worse yet a pedophile list if your are stupid enough to jack near a school. That said, simply be mindful of your surroundings so there are no kids, old ladies, nuns, priests, rabbis or cops within jacking distance.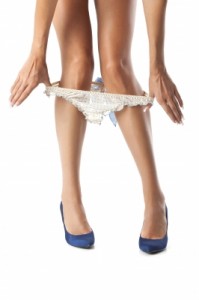 Mother Nature
There is nothing like a good outdoor jack. The freedom of a warm breeze tickling your sack can heighten your senses beyond a cold bathroom toilet seat. Before you head out be sure to bring along any needed tools of the trade such as some decent gun oil (there's actually a lube with this name) as well as some proper cleanup needs such as a towel, maybe some hand wipes, etc.
• The Woods – Take a hike into the woods until you are sure you are alone. Drop trou and start pumping. Breathe deep in your nose and out your mouth until you send it home. It will feel like a new day once you are done. Isn't outdoor sex a blast?
• The Beach – Find a private dune away from prying eyes. You can stand, lie on a towel or plop right down into the warm sand surrounding your bare ass. The salty beach smell and clean ocean breeze will get you higher than some good Sour Diesel (look it up, it's killer weed).
Your Car
Okay, this may seem real perverted but when you have to release the demon seed to think straight, so be it. Hop in the back seat of your car. Make sure you are parked up against something so the mall rent-a-cop doesn't knock on your steamed up windows from behind.
Warm Apple Pie
Taken from the hit movie, "American Pie", slipping it into a warm, wet food source can send shivers up your spine. Note: Finger your food first so as not burn your shaft.
Fleshlight
This is a great man toy as it is a set of silicone pussy lips disguised as a giant flashlight. Squeeze in your favorite lube and pump away. It will feel like the sexy red lips of your favorite fantasy woman glomming on your pole.
These are only a few fun places to shoot your load. Think up some of your own and giv'em a try. Hey, you only live once so get adventurous and get jacking.