Ditch The Porn and Make A Home Movie
Men and women differ when it comes to porn. Some men are lucky in that department as their partner is open-minded and watches porn with them on a regular basis, but most women can feel threatened and even jealous because porn stars are enviously toned, apart from the Big Beautiful Women (BBW) websites focusing on the fetish of big butts. Porn is a lucrative business, but if you are a kinky couple, why not ditch the porn and make a home movie?
This act does not require any professional filming equipment; a plain old camcorder or cell phone will do, as long as the picture is clear. The great thing about modern cell phones is the built in connectivity. Since a large video will not often send through email, as many have a 25MB file size limit, Bluetooth allows you to send it to your computer so you can watch it at your leisure. If you know how to burn it to a DVD, you can then watch it with your partner on a larger screen.
Practice Solo Sex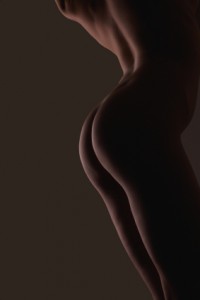 If you have video on your cell phone, why not practice solo sex?  Try a couple of masturbation videos and send them to your partner, or keep the video(s) for yourself and notice how hot you look. Build up the confidence to have sex in front of the camera. Many women are paranoid about their figure, but tell her she is beautiful and it should soon sink in. Even encourage her into doggy style by stating that you love her ass, then you can have a fun time recording that act, and when you watch the video back you'll be able to view her breasts jiggling as you pound her.
Throw On A Porno
Do this just to get you both in the mood to experiment. Perhaps you could whisper horny words in her ear stating that you two could get hotter than the porno. Some women like a challenge; others may refuse, but if she's up for the act, enjoy it while it lasts!
The decision to ditch the porn and make a home movie can spur you both on to try new things. Perhaps you could experiment with doggy style and missionary in your first home made porn movie, and in your second, request that she dresses as a dominatrix who treats you as her slave. There are fun ways to spice up your sex life, and the choice to ditch the porn and make a home movie is just one of them.