Oral Sex Positions: Lick Each Other into Oblivion
When you know how to do it right, perusing her body with your tongue can be a real mind blower. Not only for her, but if she writhes under your gifted oral spell you will get wood just hearing her moans. The thing is, most guys go down for the usual, under the sheets chow-time when in reality there are so many other options. In turn, knowing how to place her in just the right location she too will be able to get at you with her own tongue twirling talents. Oral sex positions are a must-know and should be right up there with spanking, underwater anal and pearl necklaces.
The Grinder
Instead of putting her on her back, why not take a load off and have her straddle your face instead. Try spinning around and hanging your head off the bed giving her a chance to step up to the plate. Enjoy her feline scent as she grinds away allowing her complete clitoral control on top of your flickering tongue.
Neck Hang
Switching places have her take that 'hanging the head off the edge of the bed' position. This opens her throat allowing more access for oral penetration. Make sure your balls are scrubbed clean as they will be happily tea bagging her face.
Legs Together, Teeth Apart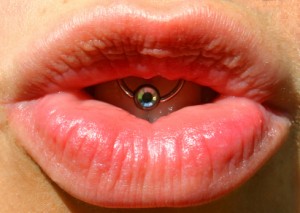 On her side or all fours keeping her legs together will give you her womanhood in its pressed together glory. Enjoy the view as you gently, orally, tease and tug.
Analingus
Rimming one another is a titillating taboo which often stimulates that bundle of ass nerves just waiting to tingle. Obviously be gross-free down there as you take turns getting on all fours and going to town.
Sixty-Nine
This classic position allows each one of you to orally explore one another's genitals, taint and asshole with darting, slurping lips and tongues. It could end up making you stick together like two dogs that need cold water thrown on them to separate.
Standing Sixty-Nine
This oral sex position is not for the faint of heart or physically unfit. Lie on your back and have her straddle your face while glomming onto your cock. Now stand up. If you do not drop her on her head you will both get good acrobatic head.
Kneeling Jack-N-Suck
There is nothing like a kneeling jack-n-suck. She kneels, grabs, slurps and strokes all at once, daring you to last longer than three minutes.
Tits to Mouth
This is the classic titty fuck position where you straddle her chest, lubricate in-between her fun bags, push 'em together and feel the slide. However, at the end of each thrust have her open wide for your man prize.
There is nothing like some innovative oral sex positions. Keep it lively and try all eight or invent your own. Who said you can't lap away under her sundress on the cross-town bus or enjoy football tailgating fellatio?