How To Get An Ex-Girlfriend Back
If you are feeling lonely after your girlfriend has left because of your naughty misdemeanor, or for any other reason, you may be wondering how you can get an ex-girlfriend back. Flowers and candy are often not enough to win back the trust of an ex-girlfriend, but some women thrive on attention and go weak at the knees from heartfelt gestures such as this.
Regaining her trust is usually the first way to get back into her good books. If she ended the relationship with no reason of why, it's time to do a little investigating. Perhaps she was involved with another man, and if you are ready to forgive her mistake, you could put the episode behind you. Try to forgive fully and don't let the thought of her cheating implant fear in your mind in the future.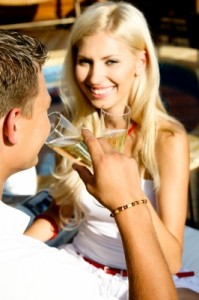 There are hundreds of books available teaching you how to play it cool to win her admiration, but most women don't enjoy mind games. You can play it cool without coming across too needy. To regain her trust, you need to give her with compliments and hope she will eventually believe you.
What To Avoid To Get An Ex-Girlfriend Back
Excess Communication: Constantly bombarding an ex-girlfriend with texts and phone calls could do more damage than good. Psychologically, no woman wants to be with a needy man. Although it may be difficult in the beginning, keep busy and socialize with your friends and soon she'll be wondering why you are not staying in touch with her and, as the adage goes, absence makes the heart grow fonder.
Jealousy: She may be ready to date again, but if she's doing it to make you jealous, it's better that you play it cool. Act like you are not bothered by her actions. Soon, she will realize she has made a mistake and be wondering why you have no care of seeing her with another man. Jealousy is a sign of insecurity and can create aggression. Look for positive ways to beat this insecurity. Boxing is an excellent way to rid aggression and anger.
Emotions: Try to avoid her while you are feeling depressed and anxious. You will look much more attractive to her if you act busy and disinterested in her demands. It is important to make an effort to gain her interest, but try not to go overboard.
Tips To Win An Ex-Girlfriend Back
Act Interested Toward Women: Although this is not the best way to gain her attention and trust, if she's throws a tantrum after word got back to her about you talking to another girl, it means your deed has caused slight jealousy, which is always positive since you want to create a reaction and make her wonder what life would be like with you.
Change Your Image: Not only does this make you feel good, but if you look good, you also attract interest from the opposite sex. If word gets back to her that you have changed your hairstyle or shaved off your goatee or beard, she could be slightly interested and may get in touch with you out of curiosity.
Act Confident: If you are normally a shy guy, it may be difficult to act assertive, but if you can display a different side of your persona, you will arouse the curiosity in her. This can be used to your advantage, especially on a date. While she may agree to a date to avoid hurting your feelings, you could turn the night into a fond memory by tying her up and teasing her whole body with a feather or ice cube. Act confident and you will become that confident man who she adores.
How to get an ex-girlfriend back may not sound like the easiest option, but it is possible with effort. If your confidence is knocked, avoid her until you have got your act together. These six tips will carry you a long way from becoming a distant memory in her thoughts.
Image Provided By: http://www.freedigitalphotos.net/images/view_photog.php?photogid=3849