State Farm Insurance- That Good Neighbor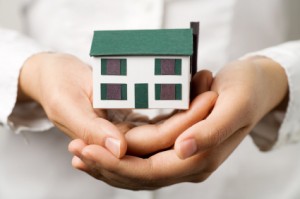 In the world of insurance, few names stand out more than State Farm Insurance. State Farm has served as a leader in insurance products and financial needs since 1922.  As of today, State Farm insures more cars, homes and people than any other insurance company in the United States and their numbers keep growing. Initially State Farm started off as a company that largely served farmers with insurance for their vehicles but have over the many years extended their products and the number of people they insure.
Founded by Goerge Mercherle, the State Farm Company started out providing insurance for farming vehicles as it was noted by the founder that farming vehicles were used less than others and felt that because of this, farmers should pay less for their insurance. Due to the popularity of George's thinking with the farmers, the company steadily grew.
State Farm acquired their well known slogan, "Like a good neighbor, State Farm is there" by hiring song writer Barry Manilow to pen the phrase. The slogan along with regular ad campaigns has made State Farm one of the biggest companies involved with insurance and insurance products. Over the years, State Farm has expanded its growth by adding on several financial products as well as insurance.
Today, the company employs over 67,000 employees and has over 17,000 agents serving over 77 million insurance policies of all types. It was calculated that by 2005, State Farm insured over 40 million vehicles which gave it it's number one ranking position for company insuring most vehicles. State Farm also serves over 1.9 million bank accounts across the United States.
Along with the infamous vehicle insurance policies State Farm services are the many other different products they have to offer. Customers of State Farm can expect to find an array of services including home insurance, life, accidental death, fire and indemnity, and the list goes on. Under the State Farm ownership is a myriad of other State Farm businesses including State Farm Fire and Casualty Company, State Farm Life Insurance Company, State Farm Life and Accidental Insurance Company and so on.
Along with the insurance products they service, State Farm Insurance also has acquired such avenues such as banking and mutual funds. Because of this the company has been able to expand passed it's regular insurance competitors who aren't offering any products besides insurance. In a sense, State Farm can be considered more than just an insurance company since they offer so much more by way of their products and services.
State Farm Insurance has survived the test of time by proving itself and staying in business for over 86 years. It's been said that State Farm has been able to progress positively due to sound financial decisions the company has made as well as the exemplary service they have awarded to their customers. With the numbers of insured vehicles and people in general climbing as much as it has in the past 86 years there's doesn't seem to be a reason for a slow of growth. State Farm has proven itself over time to be a sound company for which many have come to depend.