Insurance Sample Cancellation Letter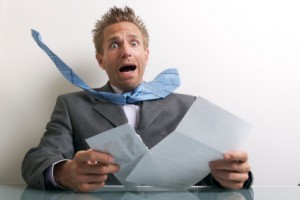 There may come a time where the insurance policy that you have carried  for years, or even one that you may have just acquired, for some reason doesn't suit your taste and you feel it's time to move on. In that case, you may want to protect yourself by writing a letter to the company and if you don't what to say, try using an insurance sample cancellation letter in order to make sure you've professionally cut the ties. By ensuring that you have put in writing exactly what your wished are, you can have the peace of mind in knowing your wishes were not only carried out, but if they weren't, you'll have the documentation to prove it.
Deciding to cancel your current insurance policy is a personal choice and can happen for a variety of reasons. There have been situations where life insurance policies have been instated with a spouse as the beneficiary but due to divorce, that all needs to change. By putting it in writing you are giving the proper authority to make the changes or the cancellation to ensure the policy beneficiary goes to the new person of your choice.
Insurance policies are often canceled due to relocation as well. Some insurance practices do not extend out of state and if this is the case with yours, a letter of cancellation will help to sever the tie so that you may move your residence and go with another company. Without the proper notification, you could very well find yourself getting billed for a policy for which you do not even live under the jurisdiction it oversees.
In today's competitive market, it's highly possible that after some research you find you may have found a better rate of payment or policy with another company. This is yet another good reason for you to put your wishes of a policy cancellation in writing.
A letter of cancellation usually consists of all of the information pertaining to the policy plus your reasons for wanting to cancel. Your reasons won't have a bearing on whether the company respects your wishes but most companies would appreciate the feedback in order to learn how to serve their customers better in the future. Policy numbers, dates, addresses, policy types, all of these items would be a great thing to mention in your letter to make sure your wishes are carried out accordingly and in a timely fashion.
If you have come across a situation which involves canceling your current insurance policy for whatever reason, a letter of cancellation may be necessary to make sure your policy does indeed get canceled in the appropriate way. If you are not sure how to write a cancellation letter, seeking the advice from an insurance sample cancellation letter can help to get the job done. A sample letter will provide you with all of the pertinent information you need to include to make sure that the policy for which you'd like to cancel is implemented correctly.