Beach Essentials for the Summer
Dude, it's warm weather and it's game on.  Hitting the beach is the ONLY way to spend your summer months.  Sun, women, bikinis, BBQs, bonfires, guitar music.  Everybody loves it!
Now, however, you do need to bring your beach essentials for this summer.  There are a list of certain things that you absolutely must have if you're going to enjoy the fun.  Here is that list:
1) A Sick Bathing Suit—Don't get baggy board shorts—those are for idiots.  You want something a little smaller, and a little more masculine.  Think Daniel Craig in James Bond.  Think Jean Dujardin in OSS 117.  These are the men you want to be like.  Get a bathing suit made for adults. You might also want to start working on your beach body.
2) Grinder/Kush/Rolling Papers—No explanation needed baby!  Smoking and grinding!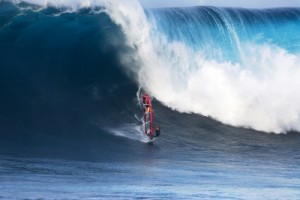 3) Ground Beef/Charcoal—Flipping burgers on the open charcoal beach is half the fun, so make sure you've got it hooked up.  Ground beef, buns, charcoal, lighter fluid, and matches.  And ketchup!  It will be a good time if you've got some decent food.
4) An iPod Dock—Basically you need something small and durable that you can bring with you for jams.  Guitar around the bonfire is for later in the evening, so bring a little FM radio or a dock that you can plug the iPod into.  Pump some Chillwave or some Best Coast and it will be a downright party.
5) Surf Board—This might be an interesting choice, especially if you don't surf, but it's never too late to learn!  Sitting around might be boring, so surfing passes the day in a cool (pun intended) way.
6) Awesome Friends—The good beach experience is predicated on some fantastic friends.  You really, really need some cool people to chill with.  Maybe you should bring some surfer friends for good measure.  If you don't have any, what better way to make them than at the beach!
7) A Towel—You can't forget this!  Everyone always does.  You'll need to dry off and the sand doesn't do you much good.
Hit the store.  Get some new stuff, and make this summer a good time worth remembering.  Good tunes, good people and good times man.  Seriously, the beach is the only place to spend the summer months.  Live like it's California even if you don't live there, and before you know it, you'll forget all about winter.  Beach essentials for the summer will bring a lifetime of memories.
Image Provided By: http://www.freedigitalphotos.net/images/view_photog.php?photogid=2285