First Time Home Buyer Tips
Hey guy!  Congratulations!  You're off to buy your very first house.  No more paying rent at some crappy apartment, no more landlords, no more not making holes in the walls.  We're super glad for you.  It's an exciting time.  Now that you're on the market for houses, you probably want some tips for first time home buyers—we've got help for you.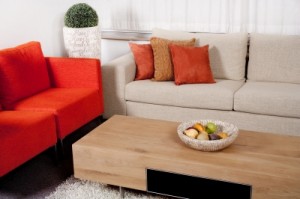 The first thing you should do is grab yourself a real estate agent.  You can do a lot of "for sale by owner" stuff on your own, but real estate agents have access to a lot of privy information that you can't get anywhere else.  Besides, you don't have to pay them anything until you actually buy a house so you'll be in good shape no matter what happens.
After you find a dude (or a lady) go ahead and give him or her an idea of what exactly you're looking for—price wise, area, style.  They'll look into what you want and hook you up with a couple places that fit your deal.  Now, in the meantime, you should probably start searching on your own as well.  Find things you like and tell your agent so that you can have them make an appointment.
You'll start making appointments and going to see places.  Ask a ton of questions and try to soak up a lot of information.  Take some notes, and keep a keen eye.  You'll thank yourself later on.  Imagine the way you want the place to look, not the way it currently looks.  Get a price range, and then get pre-approved for a mortgage in case you have to move quickly.
You'll have to have the home inspected once you decide on a place to live, but that's actually in your favor because you want to know any potential problems that come with this house.  Foundation problems, mold—the type of stuff you don't actually see when you walk through the house.
Finally, after all this, if you decide on a certain place, hurry up and make a move.  Make an offer—but a careful one.  Don't lowball and don't go too high.  Negotiating is an art form and you need to play it up well!
Hell, hopefully you've got the house with these tips for first time home buyers.  Good luck to you!  Invite us over for a housewarming.
Image Provided By: http://www.freedigitalphotos.net/images/view_photog.php?photogid=2125