Men Have A Healthy Fascination Toward Porn
The book, Men are from Mars, Women are from Venus is true to nature. Men are very visual creatures, and women are emotional and caring toward their partner. For men, it is deemed macho to sleep with more women than one can remember, but women employing this action are called nasty names I dare not to mention. However, men have a healthy fascination toward porn and erotic material. Most men prefer to keep this a secret from a partner, but communication is paramount in relationships and it is often better to share those secret fantasies or fetishes. After confessing this, she might watch porn with you, or there is the option of recording your own homemade porn movie.
Why do Men View Porn in Secret?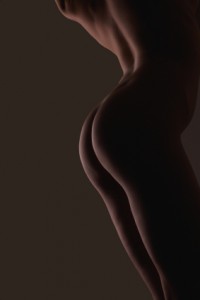 Some men prefer to watch porn in private as it is visually exciting and arouses the loins. Women must learn to understand that a partner will not think about them sexually ALL of the time. Men do receive gratification elsewhere, whether this is through a pornographic movie, the sight of a hot girl walking down the street, a giant billboard advertising a generous pair of boobs, or any another sexually provocative ploy by the media. Men are easy targets around naked flesh.
Men choose to keep it a secret, not because they want to have sex with other women, but because a partner may view it as cheating. It's time she gave you a break about porn. Men and women are creatures of opposite sides. For her, it might not be a nice thought to know you watch porn and masturbate to the action, but it may be a quick fix to relieve the body of stress. How can she possibly know without asking you directly?
Most women automatically shut down and become insecure after discovering a partner watches and enjoys pornographic movies. The best way for her to react is with support and understanding, although she may be seething inside. Better yet, she could be a good sport and watch it with you. Why is there a need to become jealous if she trusts you completely?
Men do not view porn because sex with a partner is unexciting; it is the thought of doing something taboo and the thrill of getting caught that creates the surge of adrenaline through his body. Sex therapist and psychologist Russell Stambaugh, PhD said, "Often, one partner has a porn interest, and the other thinks that's a problem. It rarely is."
Studies conducted on men and porn discovered that a mere five percent of viewers have an existing problem within their daily life. These statistics are positive considering the huge percentage of men worldwide. A tracking survey by the Pew Interest and American Life Project discovered that only 26 percent of men visited adult entertainment websites, yet only 3 percent of women viewed these sites.
The Evolutionary Link to Men and Porn
Your partner must focus time and energy on her own health rather than worry about why you watch porn. Although porn can become addictive, this seldom occurs in a loving relationship. Sex therapist, Lonnie Barbach PhD states,  "Some women feel threatened because they don't think they are as sexy as a porn star. But it's not about what he's not getting at home. It's the novelty. It's a turn on."
She may question why you enjoy viewing pictures and movies of other naked women besides her. Is her naked body not good enough for you?  This is what causes female insecurity. The inability to know what goes on inside a man's mind. Arousal from porn is linked to a variety of centers in the brain. Mirror neurons fire up automatically when an action is observed and performed, which can be the cause of arousal, especially from porn.
Russell Stambaugh PhD points this to evolution. "Men's brains are hardwired for easy arousal, so that men are ready for sex whenever the opportunity knocks—a propagation of the species thing. With online porn so readily at hand, vicarious opportunities—cue the mirror neurons—are ever present."
You may be pushed to keep a porn habit secret from a partner because of the stress it may cause. Rather than confess in that particular moment, why not rub her shoulders and slip her into a sexual mood? Bring up the subject of porn, but do not admit your lust toward it. Question her fantasies and fetishes and subtly link them to yours. If she questions your porn habits, tell her a small white lie and keep her on your side. State that you prefer to watch it recreationally, or pluck up the courage to be honest about your love of porn. Anxieties can make a situation seem inferior to how it should be. "More often, the problem is how you talk and how you reveal yourself to each other," adds Stambaugh.
Porn Channels
The porn industry is worth billions of dollars and grows year upon year. There are a multitude of channels from soft porn to anal sex and it is important to perform a little research before handing a company your credit card details. A cool website that reviews every known porn site is TheBestPorn.com
Men have a healthy fascination toward porn and do not watch it to infuriate a partner, or because he finds a partner physically unattractive. It's because the mirror neurons fire in the brain causing immediate arousal. Infidelity should not cross the mind, unless he watches porn 24/7, but this is quite rare amongst happy couples.