5 Top Beer Drinking Cities In The U.S.
Ah, drinking beer; one of the greatest past times of men and one of your favorite times still today. Whether you're at a ball game, sitting in the garage, out at a fine brewery, or just by yourself on the couch, nothing is more fulfilling than an ice cold beer. If you think your town is great for drinking beer, think again. These 5 top beer drinking cities in the U.S. will prove you otherwise.
#5 Philadelphia, PA: Philly is not only home to several annual beer festivals but also home to numerous emerging microbreweries in the area. This is a city that doesn't mess around when it comes to its beer.  In 2008 the city introduced 'Philly Beer Week'. This 10-day celebration of beer and brews is no joke! Filled with many pub crawls to the best bars in town, special beer dinners, and meet-the-brewer nights, you'll be sure to find what you're looking for in Philly.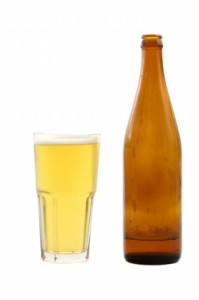 #4 Chicago, IL: The Windy City is the heart of the Midwest and definitely knows how to drink beer and eat some pizza. Chicago is home to over 20 breweries and brewpubs combined, all with unique and knock-you-on-your-ass beers you've never even tried. The Revolution Brewing brewpub is the insane 13,000 square foot MECCA of all beer drinking joints! Located in Logan Square this pub helped Chicago make our list.
#3 Milwaukee, WI: Often known as the 'Beer Capital of the World, Milwaukee still flies under the radar of most 'Top Beer City Lists'; but not ours. The title alone is enough to earn the city a #3 spot. Located in the upper Midwest and tucked away from commercialized advertising and media, Milwaukee is still a great place to drink beer in blue jeans and a hoodie. The humble city stills hosts their own Beer Week held in April every year and has their very own Milwaukee Beer Museum! Don't forget that not only are they the home of the Miller Brewing Co. but also home to large brewers like Pabst, Schlitz, and Blatz.
#2 Denver, CO: First off, Denver is home to seven 'homebrew' supply stores, unlike any other city in the U.S. Located right in view of the Rocky Mountains of Coor's Empire, Denver doesn't just have that to brag about. The city's famously known 'Great American Beer Festival' will blow you away. Held every year in late September/early October the festival has over 2,000 different beers for you to try. Attendees from all over the globe are attracted to the crazy amount of craft beer samples and high level of competition. Over 100 judges vote from over 3,000 brews to find the top crafts in the world. Now that's impressive!
#1 Portland, OR: Appropriately nicknamed 'Beervana' or 'Beer Town', Portland tops our list.  Hell, their Mayor's name is even Sam Adams! The city is home to 29 breweries (2nd most in America) and holds several festivals each year in celebration of BEER! The 'Oregon Brewers Festival' is the North America's LARGEST craft beer festival. It is held outdoors during the month of July and in 2008 was recorded to have had 70,000 attendees from all over the world. Portland, you're our number one!
This list of the top beer drinking cities in the U.S. is a compilation of opinion and results from several different lists on the web and studies as well. Whether they'd make your top 5 or not, you can't disagree that these 5 beer drinking cities are surely impressive and something to talk about!. Maybe you'll even decide to visit one of the famous beer festivals this year!
Image Provided By: http://www.freedigitalphotos.net/images/view_photog.php?photogid=2736