Online Dating Tips: Find That Special Someone With Success
If you've resorted to finding a mate online, don't be ashamed. No one blames you for not being able to find that perfect girl in a bar or at work. Most times, those general places are not a good idea to be searching for someone special anyway. The popularity surrounding online dating has boomed in the past couple of years and more and more people are proud of the way they met. Following these online dating tips will help you find that special someone successfully.
What Kind of Service?
The first tip for someone seeking a dating partner online is to figure out what it is you're looking for. Once you know that, you will be able to find the right website and service to help you find your perfect match. If you're just looking for casual dating and maybe more of a physical fling, there are sites such as Friend Finder for that. If you want to find your soul mate to grow old with and have a family, a site like Match.com would be appropriate.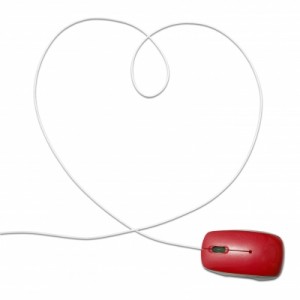 A Perfect Profile
Besides your photo, this is where a person will decide to connect with you, or move on to someone better fit for them. In your profile you want to make sure you're strictly positive. Saying things like "I never thought I would resort to this", just makes the reader embarrassed that they did it themselves. Stay happy and upbeat. Also, remember to keep your profile somewhat impersonal. This is just a little foreplay before the big first date. Let them know what you do for work but not if you love or hate it. Let them know what you do for fun, but not why you enjoy it so much. Being somewhat vague will leave plenty to discuss over dinner for a few dates to come but will give them enough to decide on.
Communication and Comedy
Just like texting a new friend or e-mailing with a new boss, it is extremely hard to know how someone is typing the words if you don't know them intimately. For this reason make sure you are aware and alert when you communicate back and forth in the early stages. Try avoiding making too many jokes or sarcastic remarks during chats and e-mails. If you do, make sure you put a wink or 'lol' in there so the receiver knows you're being lighthearted. Don't seem too somber though, you want to make sure your fun personality shows through and that the other person feels your genuine interest in them.
Getting Too Comfortable
Moving too fast in the beginning of a dating relationship online is a major problem for many people. We are so used to our new advanced technology that texting, chatting, and e-mailing seem warm and fuzzy all too soon. Avoid getting too intimate over the computer. You want to take things slowly with your new found friend so that the spark in person lasts as long as it ought to. Saying too many lovey-dovey things early on may quickly kill the romance way sooner than wanted, ending in another failure.
These few online dating tips are great starters for anyone looking for love or lust online. Determine what service fits you, building a solid profile, communicate clearly, and take it slowly. With these things in mind you'll be on your way to a successful search for romance. And remember to never lie, and always be yourself.
Image Provided By: http://www.freedigitalphotos.net/images/view_photog.php?photogid=1929