The Best Sex Toys: They Aren't Just For Chicks
Men and sex toys don't always go hand in hand.  The run of the mill average Joe doesn't care much for anything fancy because normal sex works just fine.  I'm here to tell you that you're probably missing out on some crazy fun.  Sex toys can spice up your sex life beyond what you've ever expected.  So as a starting point, you need to know which are the best sex toys.  Here's a quick guide to a few things and what they do:
1) Pocket Pussy: It's like a vagina that you can carry around with you that you don't ever need to buy dinner for.  It's a hole for you to bring with you anywhere.  This is kind of a solo deal, no women required.
2) Cock Rings: These basically maintain an erection for a long time by more or less squeezing blood inside the penis.  This sounds gross but it's good news if you're planning on going at it for a while.
3) Nipple Clamp: Maybe you're into it!  If you aren't, give it a try.  Get weird with it, because your goal is to spice some shit up with it.  Warning: This can hurt you if you aren't careful.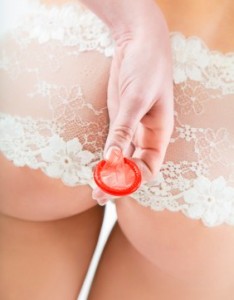 4) Penis Sleeve: It's like a condom but makes the whole experience more pleasurable for you and your lady-friend.  You put your dick into it and it has soft bumps for you, and the outside is more pleasurable for your girl.  It will feel great.
5) Vibrators: For you not her, unless you want to stimulate the prostrate.  It's really up to you how far you want to experiment.  Anyway, you can use a vibrator to make sex better for her while you're smashing.  It's a mutually beneficial thing.
Bonus: Improvised Sex Toys—Uh, not to stay too far from the path, but this sort of thing is starting to gain some momentum.  Look around your house for things you can turn into sex toys.  Fruits, bottles, whatever you want.  Again, this might be a little too weird for you, but why not give it a try?
The realm of sex toys veers into strange and new territory for a lot of guys.  What have you got to lose?  It's worth a try and will make your sex life a little more interesting.  The best sex toys can only be discovered through trial and error.  Give it a shot.