How To Lose Belly Fat: It's Not Rocket Science
Spring is here and it will soon be time to show off your body at the beach. This is commonly thought of as a huge fear for mostly women, but when happens when a man wonders how to lose belly fat? A flabby abdomen can be embarrassing and a huge ego downer if you don't get control of it fast. There are some ways to blast the belly fat and start looking your best before you hit on those blonde beach bunnies this summer. Belly fat is not easy to lose so waste no time; you need to get in the habit today. What I will say is that it is simple to get into a healthy routine that will end in a thinner you. There is no rocket science involved, no special pills, no secret machines, and no magic foods. 3 things will help you quickly start your journey to a better you.
Water: You need to kick the sodas and milkshakes for lunch and start pounding the water. Water can accelerate weight loss and will help you liver burn some pent up fat and turn it into much needed energy. Try skipping the energy drinks and even sports drinks that are packed with way more sugar than you realize. If you are in an extreme weight loss mode the recommended amount of water to drink daily is 96 ounces.
Get Moving: If you don't have a regular workout routine, now is time to do so. A highly amped-up cardio set is needed for burning belly fat. Mix some high intensity workouts with some exercises designed to tighten the abs and you'll be well on your way to a good thing. You must stick to this strict routine if it is going to work though. Make sure you are running plenty. Just going to the gym and keeping up your heart rate isn't good enough. Running is a good pure way to target the toughest fat stuck to your belly. Don't get impatient after a week or two, remember how worth it it will be once you do start seeing results. Belly fat is stubborn, give it some time.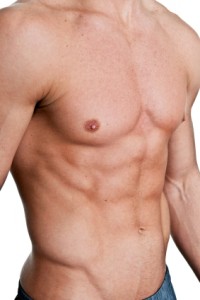 Watch What You Eat: This doesn't mean you have to go on a diet or give up burgers or steak but just how much of those things you eat. Fish, veggies, fruits, and nuts are great choices to aid the loss of belly fat and tasty too. Don't gorge on 3 meals a day, instead, eat 5-6 smaller meals. You'll feel like you get to eat when you want and not feel so deprived. Just make sure you're making smart and healthy choices for your body. Cutting out a good amount of carbs and sugars is key.
Wondering how to lose belly fat is more common than you'd think. It is the embarrassing secret many of us hide too well under our suits, baggy shirts, and fake tans. There is no secret to success. You must be willing to get healthy for your own good and the pounds will come falling off. Water, movement, and the right diet will not only help blast away belly fat, it will leave you looking and feeling younger too!