How Do You Plan To Get Juicy Tonight?
It's not always the porn movies or magazines that turn a man hard. Crazy visualizations and fantasies may get your dick creaming at its tip. It may include dressing up in latex to to feel the tight rubber against your cock and balls, or it might be the feeling of silk running along the length of your tip. Talk to your partner about your likes and dislikes, and if you share a strong bond.  How do you plan to get juicy tonight?
You may not always want to share the secret fantasies that get you off with a partner. It's okay to keep it secret, but what about men who struggle to arouse the creative mind or feel guilty about strange thoughts? Explore your thoughts. Where does the scene take place? Does it include exotic materials? Who are you with? Are you perhaps exploring bisexual trends? Are you fascinated with anal sex? This is a natural part of exploring your sexuality and learning all about your boundaries. Try not to repress your desires, embrace them. Strange thoughts come and go, but it doesn't mean that you want to participate in such a fantasy. Listen to your cock. If it's growing and creaming at the tip, explore the fantasy or fetish.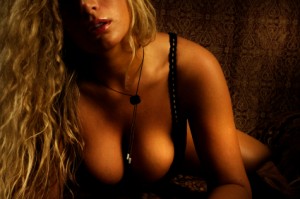 The great thing about sharing your fantasies and fetishes with a partner is the amplified intimacy you both share before, during, and afterward. You may not always want to share your love of domination or latex with a partner, but where's the harm in trying something new? If you use the power of the mind to create arousal by exploring your subconscious thoughts, there is always the possibility of experiencing a potent orgasm too.
There is nothing to be ashamed of in exploring your sexuality. Knowing how you plan to get juicy tonight is sexually liberating. If you are the one struggling to mask those thoughts, start to question why you are repressing them. The subconscious mind is not the bad guy, it is always searching for the solution. Moreover, if you can share your juicy thoughts with a partner, I'm sure you will be the envy of most couples.