Top 10 Richest Athletes of 2012
These professional players eat, drink and breathe their sport beyond all the others and now have something unbelievable to show for it. The top 10 richest athletes of 2012 have surpassed incredible odds catapulting them to the esteemed position of King Shit.
10. Lionel Messi – Soccer
Born in Argentina, Lionel Messi began playing soccer at age 5. Small framed yet agile, he was diagnosed with a growth hormone deficiency at age 11. Team Barcelona took an interest in his talent, offered him a contract (written on a paper napkin) and covered his medical costs. He now has a net value of $32.3 million.
9. Michael Schumacher – Race Car Driver
This German driver who is a 7 time world champion started racing a pedal kart at age 4. Today his net worth is $34 million as he represents The Mercedez Benz GP team and is one of the top award recipients of the fastest laps, number of won races and most championships.
8. Alex Rodriguez – Baseball
Yankees player, 'A-Rod' is a multiple American League MVP with 14-100 RBI seasons and a home run record career besting Babe Ruth. Born in NYC, moved to the Dominican Republic and raised in Miami, Rodriguez currently comes in at a net worth of $35 million.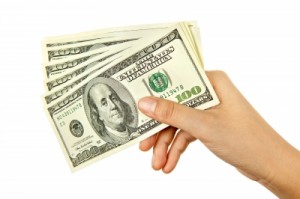 7. Cristiano Ronaldo – Soccer
This Portuguese 'footballer' plays for Madrid. A $38 million dollar earner, Ronaldo began playing on an amateur league at age 8 and continued to excel becoming one of the greatest players in the history of soccer.
6. David Beckham – Soccer
Although soccer star David Beckham comes in at a net worth of $40 million, much of his earnings are combined with his off the field projects such as endorsements and films. Regardless, he still holds a laundry list of championship achievements and continues to be a driving force in the sport.
5. Phil Mickelson – Golf
With 4 major championships under his belt along with a 2011 election into the World Golf Hall of Fame, left-handed Mickelson is a consummate, respectful player worth $46.5 million.
4. Roger Federer – Tennis
Even though he is worth $47 million, has been number one for the last 237 weeks and is unofficially considered the greatest tennis player ever, Swiss born Roger Federer is still ranked #3 worldwide.
3. LeBron James – Basketball
At 6'8", 250lbs. with multiple awards it is no wonder this mega star goes by the nickname, "King James". Born in Ohio and currently playing for the Miami Heat, along with endorsements LeBron brings in $48 million.
2. Kobe Bryant – Basketball
$53 million keeps this Lakers shooting guard and five time NBA champion flying, spinning and dunking like nobody's business.
1. Tiger Woods – Golf
He hasn't won a major solo championship in over two years; however Tiger Woods still has a dizzying earnings (thank you Nike) of $75 million dollars.
These top 10 richest athletes of 2012 are not only heroes to the young and old alike to many they are as significant as the importance of Greek Gods.
Image Provided By: http://www.freedigitalphotos.net/images/view_photog.php?photogid=2026