Sex Tips For Men: 2 Of The Most Important Rules To Follow
So many guys on the internet are constantly searching for great sex tips for men.  All of them looking for that great hidden secret to blow a woman's mind, or seeking hidden tricks to make her tell all her friends you were the best lay she's EVER HAD! Well, unfortunately, coming from one of us… those tricks don't really exist. How come? Well, every woman is different. Some of us love rough sex, some like giving blow jobs, some like roleplaying and some of us hate all of that (they are the boring ones, sure, but they need lovin' too!) There is good news though. There are several general tips that you can keep in your back pocket to make sex with you memorable and enjoyable. These 2 important tips are what the general population of women want and need from the man she well, wants and needs.
1. Lighting- Every woman loves and needs good lighting. Candles are a huge hit amongst us female population as cheesy as it sounds and as much as it makes you cringe. Get over yourself! Once in a while you have to put in a little effort if you want the title of 'her best'. If lighting candles is too much for you to handle, try buying a dimly lit lamp or two to set the mood for her. Good lighting can make or break a night of sex. If it is pitch dark, we lose a little bit of our ability to move smoothly and sexy for you, we may feel a little sloppy or uncoordinated leading to our embarrassment and your cold shower when sex is put on hold. Also, most women HATE all the lights on. Sure, I hear ya… you want to SEE our bodies… whatever. If you can't get enough pleasure by a dim lamp and the touch of our skin, then maybe you need to reevaluate. Very few women feel confident in a harsh light. It isn't romantic, sexy, appealing, or flattering to us- so let it go until you've been with her for a while.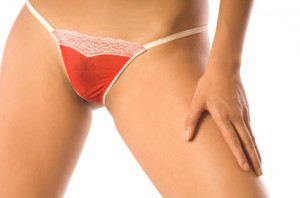 2. Know Her Turn Offs- To be honest, knowing a woman's turn offs (especially in the beginning) is more important than knowing what turns her on. If it's one of the first times you will be having sex with this girl, it is detrimental to NOT do something she will hate. There are a couple good ways to get around this scary downslope before you know her better. One of them is sexting. It is a highly acceptable and popular method of foreplay and flirting these days and a lot of women feel comfortable opening up through a message rather than telling you in person. A bit high-school-notes-in-class? Yeah, but take what you can get! When you know she's out one night with her friends, getting buzzed off of girly umbrella drinks, initiate a sexy convo to dig deeper into what she wants…and what she doesn't! Another good tip in the beginning is to stick to what we like. Don't get too freaky in the first few weeks with this girl. Make sure you are giving her foreplay, building up her self-esteem, and giving more than receiving. Trust me, if it lasts with the girl, you'll start seeing the results of your kind actions sooner rather than later. When you please us, we WANT to please you back.
Now that you have 2 great sex tips for men that are extremely important, you can get past the sometimes terrifying beginning stages and get into the freaky, sneaky, or just plain old sweaty regular sex you truly want. Just make sure to be respectful of us and what we need from you so we can please you right back!