Hair Loss Prevention For Thinning Hair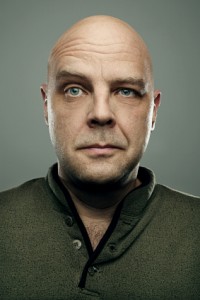 You've been noticing lately that with every stroke of your comb or brush, it seems like more and more hair seems to fall out of your head! Sometimes all it takes is to run your fingers through your hair and there are strands left on your fingers. Even worse is when your woman does it and there's hair on HER fingers! Looking in the mirror you can see that your hair is starting to look a little thinner and you're starting to get nervous! What's going on and how you can you stop yourself from losing anymore hair? You may want to look into a few key factors directly involved in your daily life!
Believe it or not, stress is one of the biggest factors in men's lives that play a direct role in the loss of their hair. A lot of times, depending on your situation, it's all but impossible to alleviate the one thing that causes the most harm in all areas of your life, but you may be able to learn to deal with it a little better and in turn, just might be able to slow down the progression of your hair loss.  Stress can wreak havoc on your entire body, but with the proper nutrition and right amount of vitamins, not only could you enjoy the healthy benefits to your body but your hair as well! By adding the circulation friendly B vitamins such as B3, B6 and B12, your scalp will love you for it as the blood  flow that's needed to help hair cell regeneration increases and helps to sustain a healthy head of hair!
Getting the proper amount of sleep is a very important factor in maintaining over all health, but I'll bet you didn't know it plays a big part in stopping the progression of thinning hair! Just like your body needs rest in order to repair itself, one of the parts of the body the rest helps to repair is the hair! Sounds easy enough right? Aching muscles, tired limbs, foggy thinking, all of these things you already know need sleep in order to regenerate the new cells needed to repair and maintain proper function for the ability to get up and do it all over again. Well, your hair is just as much a part of your body and needs that restoration process just as much as the rest of you! It's amazing what the proper amount of sleep can do to with regard to coping with stress as well, do you see the pattern here?
Exercise. For those of you who don't do it, it may be the perfect time to start! You hear it more than ever these days, the nation is scrambling to become more health conscious and with good reason. Not only does it help to maintain a healthy body overall, but it is directly responsible for helping to relieve stress which will in turn help you sleep better, and what happens while you sleep? Yes, that's right, your body repairs itself, including the damaged hair follicles on your head!
If you're one of the many men suffering from thinning hair, simple adjustments to your lifestyle could mean saving thousands of dollars in hair loss treatments down the road. By eating a proper diet, exercising and taking in nutrients rich in the B vitamins, (and A, C and E), not only will your your body love you for it, but your hair will as well!