Tiger Woods: Is He Back?
It is hard to feel sorry for a guy that was doing chin-ups on his hard earned brass ring while turning his nose up at his fans and cheating on his wife like an animal. That said it doesn't make up for the fact that he was a near flawless athlete who made magic happen on golf courses across the globe. Tiger Woods was the shot-in-the-arm the sport needed, putting it back on the map. Essentially, a bunch of rich bloated white men became rock stars on Tiger's coattails. Then, it all imploded as his facade was lifted revealing an ugly, shameful man who could not hit a ball with those he used to chew up and spit out just for fun. Recently, Tiger seems to have broken his losing streak. Could he be edging his way back to the magic?
Eldrick Arises
With a name like Eldrick there was no way Tiger Woods would have ever been taken seriously. Then again, he did start mimicking his father's swing at 6 months old; appeared on the Mike Douglas Show at age 2; shot a 48 over nine holes at age 3; steamrolled through junior tours from 8 to 18 and so on. The name Tiger was given to him early on as an homage to his father's military friend.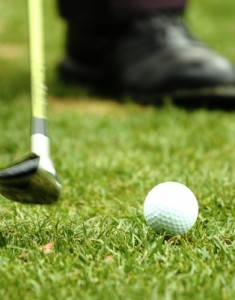 The Career
From 1996 to 2009 Woods shattered records and considerably increased his wealth not only through golf but by simply smiling for commercial endorsements. His career achievements boast a spectacular 92 professional wins, 14 of them majors, including a Grand Slam showing in 2000 winning the U.S. Open, British Open and PGA Championship. He also owns 4 Masters Jackets (1997, 2001, 2002 and 2005).
The Theory
Some believe that Tiger was holding on to his incredible run by maintaining a constant mental high wire game. On the course, his extreme concentration enabled him to perform impressive feats. Off the course the same pressure was applied as he philandered his way from city to city. When he divorced and the pussy train came to a halt, playing golf became the same extreme mind fuck it was for other players.
Recently Noted
Tiger attempted a return at the 2010 Masters. Here he tied for fourth place and steadily declined not winning a single tournament for the first time in his career. He ranked from #1 to #58 in less than 2 years. In December of 2011, Tiger broke his losing streak winning the Chevron World Challenge. Also, in November, he helped snag the President's Cup for the American Team. Recently, he tied for third at the 2012 Abu Dhabi HSBC Championship.
Is this a slow climb back to rock star status for Tiger Woods? Is he too old to make it once more on top? Let's not forget, placing third or fourth is no small feat, however it is not the Tiger we all know and love. What will become of Tiger's continued 2012 climb? We'll see. His next tour is 2/9-2/12 at the AT&T Pebble Beach National Pro-AM. Maybe, just maybe, Tiger will wow us yet again.
Image Provided By: http://www.freedigitalphotos.net/images/view_photog.php?photogid=2664