Erectile Dysfunction Vacuum Devices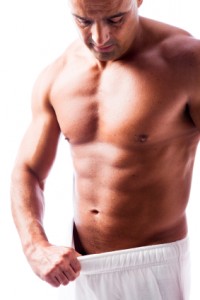 Erectile Dysfunction vacuum devices are one of the treatment options that are available to individuals suffering from erectile dysfunction.  These devices are designed to increase the blood flow to the penis through the use or creation of a vacuum, in other words through suction.  The device is usually placed over the entire length of the penis and then the use of a bulb sucks the air from the chamber creating the vacuum and ultimately the erection.
The effect of the vacuum created sucks blood into the penis, which in turn creates the erection while this is a treatment option there are both some advantages and disadvantages to it.  The advantages are that you are not taking harmful prescription drugs or supplements and you do not have to go through the expense, pain or side effects that are associated with surgery and are risks associated with surgery. The effect usually lasts only as long as needed.  This means you are not left with an erection for longer than desired.
Another advantage of the use of vacuum devices for erectile dysfunction is the cost.  Most devices are relatively inexpensive and are a onetime fee rather than the reoccurring costs of supplements or medications.  They come in a variety of sizes, shapes, and methods though most are manual in order to better control the suction and vacuum that is created.
There are some disadvantages as well to the use of vacuum devices to assist with erectile dysfunction.  The first is the fact that they can actually be quite hard on the body when it comes to the location of the opening.  This is pressed firmly against the skin and in some cases can cause bruising if care is not taken or with those people who bruise easily. There is also the fact that the erections that are produced through the use of a vacuum device may not last as long as desired. This depends of course on the couple in question. It can be obvious and for some people embarrassing.
While there are some major advantages and disadvantages to the use of a vacuum device for erectile dysfunction it can be a helpful alternative to those who do not want to take drugs, supplements or go through surgical procedures.  It can also help significantly with those people who obtain partial erections or semi ridged erections.  The use of a vacuum device can assist in creating a full erection. These devices come in a variety of sizes, including lengths and widths and they have a wide range of prices making them highly affordable and customizable to some extent.
Erectile dysfunction vacuum devices are one way to resolve the problem that comes with erectile dysfunction and while they do have their disadvantages the advantages of such devices far outweigh the inconveniences that they bring.  They are great for individuals who do not want to worry about drugs or have to worry about the costs that are associated with other treatment options.
Additional Help For E.D.:
While there are many treatment options for men suffering form E.D., herbal ED products have been gaining tremendous support over the last few years.  Here are 3 hints to finding a good herbal supplement for treating E.D.  1.  Made in USA–  anything made in China, India, or any other third world country may contain harmful chemicals.  2.  Increase Blood Flow– if the supplement does not increase blood flow, then it is not a good option for E.D.; and 3. Money Back Guarantee– only do business with a company that backs their product with a money back guarantee.
Get more information on the best erectile dysfunction solution using safe, all natural supplements.  Visit ErectifyXL.com today.