5 Female Sex Fantasies: Time To Bust Out The Kinky Stuff
Most men's brains are wired to their dicks so they are happy thrusting into a partner or a warm apple pie because there is not much thought for them to get off. However, women are a completely different animal with their vagina wired to their brain and not the other way around. These 5 female sex fantasies will give you some insight to the more popular desires that silently swirl about their heads. Some may try all of them while others may need you to coax it out. Either way, it can be fun exploring the psyche of your lady that you never even thought existed.
1. Another Woman (or Man?)
Let's face it women know how tantalizing their soft, hairless, sweet smelling bodies can be and that is why, deep down, a large portion of them have tried or think about exploring another woman. This fantasy usual involves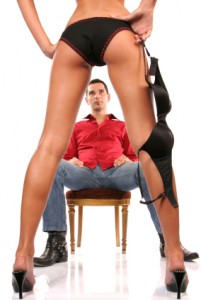 them getting it on while you watch or, if you are lucky, get to participate. There is also the fantasy of having sex with another man (usually a six-packed celebrity) or a threesome including you. Most guys cannot handle this fantasy as it often holds debilitating future results.
2. Bondage
Blindfolding and tying you or them up is a real deep turn-on to some women. Being able to make you powerless while they straddle your face or ride you like a mechanical bull or being forced to deep throat you while tied up like a stuck calf can have them purring by your side shortly thereafter.
3. Role Play
Having you act like the hot cable repair man as they answer the door in a towel or pulling them over and posing as an undercover cop looking for something in exchange for not writing a ticket make for perfect role-play scenarios.
4. Slut
Throwing all taboos out the window and succumbing to unacceptable slutty behavior really allows women to let their hair down. This sexual fantasy can also open up a barrage of unexpected kinks such as anal sex, facials, dirty talk, spanking and more.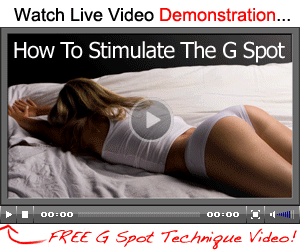 5. Exhibitionism
Many women are petrified of someone seeing underneath their skirt in public although those who fantasize about exhibitionism are probably not wearing any underwear. Showing a breast, flashing their snatch or blowing you in a parking lot may be a fantasy your woman could be harboring. The excitement of almost being caught gets some women wet beyond belief.
There are so many aspects to the human sexual psyche that many women (and men) keep these naughty fantasies to themselves. It can create slight feelings of frustration and even resentment because acting or even sharing them could push a lover away. Stay open-minded if your woman decides to share one or more of these 5 female sex fantasies with you. Staying non-judgmental or threatened will make her trust and love you even that much more. Also, maybe some deep rooted fantasies of your own will rise to the surface.