Is the New iPhone 4S Worth It?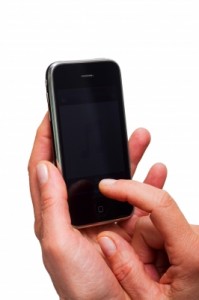 Purchasing a cell phone is like driving a new car off the lot, the value immediately goes down as newer models take their place. It is uncanny how, during such an economic crisis, the phone industry keeps the consumer propped up like a donkey following a carrot on a stick with new models being produced at lightning speed. So is the new iPhone 4S worth it? Let's take a look at what this model offers and also whether it is really in your best interest to be distracted by yet another bell and whistle.
What It's Got
For those of you still using two cans and a string to communicate, then upgrading to the 4S may be a good move. However, the iPhone 4 and 3 work just fine and can now be obtained for little or no cost (see below). So the question is, "Does getting the newest version of the newest version make you acceptable in the eyes of your peers? Will it get you laid more?" Maybe, if you travel in vapid, mindless circles otherwise wait until you accidentally drop your current smartphone into the toilet. Here's what the 4S offers:
• A faster processor
• Better graphics (stoner gamers unite!)
• Dual antennae for transmitting and receiving
• International capability working off of GSM and CDMA technology (this just means it can connect to any network worldwide – good if you are a global gigolo)
• Longer battery life: 8 hours phone, 40 hours music, 10 hours video playback
• Camera goes from 5mp to 8mp with low light advantage and HD video capability
• Siri – new voice command recognition technology
Do You Want to Shell Out?
With all these new features you have to ask yourself if your current phone works just fine or if you need to feed the need? Take into consideration the practicality of cell phone usage. If you are constantly doing essential business on your device from various locations (including domestic and international travel) an upgrade could be in your best interest. Here is what they are hitting you up for which is tied to a signed two year contract with your carrier (prices are off by $1 so as not to subconsciously have you think you're getting a deal when you see $199):
• $200 for 16 gigs
• $300 for 32 gigs
• $4oo for 64 gigs
Food for Thought
Remember, shelves of older iPhone models need to be moved. Currently the 8gig 3GS is being offered for free and the 8gig 4 is at $100 both with a two year contract. These phones are still great devices and will get you familiar with Apple's technology so eventually you can upgrade to the version that cooks your meals and acts as a vibrator for your girlfriend.
The truth is, unless you are an international traveler, voracious photographer or cross-eyed gamer is the new iPhone 4S worth it? Don't get blindsided.
Image Provided By: http://www.freedigitalphotos.net/images/view_photog.php?photogid=1499